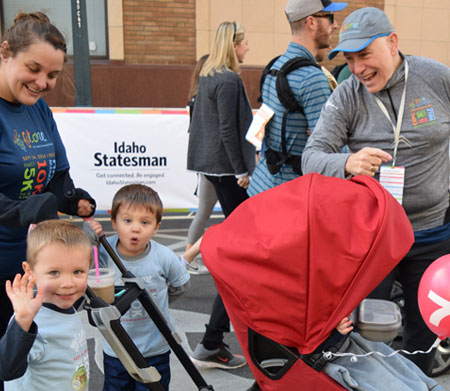 FitOne was a huge success!
People came from far and wide to join us for a beautiful fall morning in Boise.
It was about health. It was about families. It was about moving at your own pace, in your own way, no matter your age or your degree of athleticism.
That's as it should be, and what St. Luke's wants everyone to know. Everyone can do something for their health and well-being every day, whether you are in a wheelchair, pushing a stroller or enjoying time with your children or grandchildren.
The important thing is to challenge yourself, and all the better if you can do it with friends, family or coworkers.
Thanks to all of you who turned out for a great event, and don't wait until next year's FitOne events to take the next active step. Make that healthy choice today!