Community Benefit Program Honors Grant Recipients
By Amy Stahl, News and Community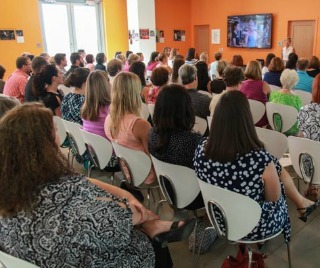 Share a Night and other recipients of St. Luke's Community Health Improvement Fund grants were honored June 27 at a celebration in downtown Boise's Jack's Urban Meeting Place (JUMP).
St. Luke's CHIF program is a longstanding community benefit program that provides financial support for community health improvement activities. The 2015-2016 grants totaling more than $400,000 were awarded to 74 local non-profit organizations.
Dozens of people from 29 organizations attended the gathering to receive recognition and share the outcomes of their work.
"A majority of the celebration is centered around the community organizations and giving them time to share with others what they do and how the St. Luke's investment impacts their good work," said Theresa McLeod, St. Luke's Treasure Valley director of community relations.
"It gives the community partners an opportunity to be inspired, celebrate and come away with innovative ideas for collaboration."


Grant criteria focus on the priorities identified in the Community Health Needs Assessment. The work of the recipients touches the lives of thousands of Idaho and Oregon residents.
Some of the organizations represented and their achievements include:
Susan G. Komen Race for the Cure – mammograms and diagnostic services
Learning Lab – cooking classes and instruction to help families read nutrition labels
BSU Dance Marathon – student-led event to raise funds for St. Luke's Children's Hospital
Assistance League of Boise – baby supplies and education for low-income mothers of newborns
Weiser Memorial Hospital – expanded nurses station
Friendship Clinic – mental health services
Idaho Children's Trust – preventing child abuse and training Stewards of Children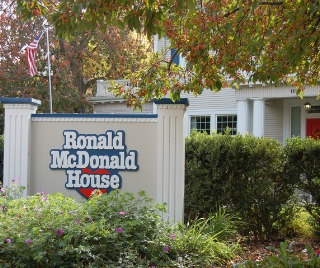 Not only does the Ronald McDonald House receive funding for the Share a Night program, St. Luke's also helps to support the JR Simplot Golf Tournament, which raises about 25 percent of the Ronald McDonald House's $700,000 operating budget.
St. Luke's is inspired by the non-profit organizations, McLeod said.
"We are honored to celebrate what our community partners are doing in their programming," she said, "and what St. Luke's investment in their programs is allowing them to do in their communities."
The 2017 grant cycle begins Aug. 1 and concludes Sept. 30. To learn more, please see https://www.stlukesonline.org/about-st-lukes/supporting-the-community