Winning with Technology, Process and Most of all, People
By Sandee Gehrke, News and Community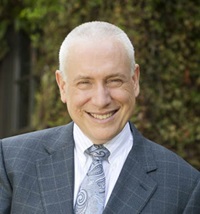 In this space, my guest writers and I have been chronicling St. Luke's journey in transforming health care.
We know that success means being able to effectively manage the health of populations, and for St. Luke's, population health management has two bottom lines: the best possible outcomes at the lowest possible total cost of care.
Both will require more effective use of technology, an increasing focus on standardization, the elimination of waste, process improvement and efficiency gains. These efforts are under way, but we have a long way to go, and we are learning as we go.
Here is today's guest blogger, Sandee Gehrke, to tell you about our learning as we deployed our new approach in the area of patient scheduling.
- David C. Pate, M.D., J.D.
---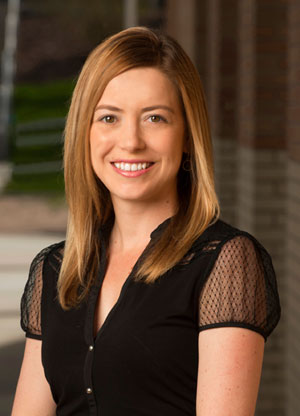 As St. Luke's Health System vice president of operations, I'm responsible for a wide variety of systemwide functions, from capital planning, lean implementation and project management methodology to many of our shared services operations (laundry, food and nutrition, patient access and other support services). This uniquely positions me to facilitate success and break down barriers for my team and others.
Here's a recent, very rewarding example of how a highly functioning team, with strong leadership and clear processes and goals, can change the experience for an untold number of patients. It's the story of St. Luke's Connect, and how we transformed our operations and culture using lean principles. I hope you find it inspiring.
The St. Luke's Connect journey started four years ago with the implementation of myStLuke's, our electronic health record, in St. Luke's West Region. The new health record system provided a common technology, which was our springboard for the standardization, centralization and automation of our work.
At the time, St. Luke's was examining ways to coordinate calls in to our organization, its multiple hospitals and dozens of clinics. Physicians and other providers had no way of knowing which patients were calling which providers or clinics. Patients' appointments with multiple providers were not coordinated and led to duplicative services. Frustration was high for everyone.
Our leadership team went on site visits to several businesses and healthcare organizations known for their strong customer service, efficiency and use of new technology, and took best-practice ideas from each to create our vision: a common space, common reporting and common job descriptions.
We went from six teams to one and named it St. Luke's Connect – our centralized contact center for scheduling, patient and provider navigation and nurse triage.
As great as this vision was, we struggled with execution. We wrestled with leadership and staff turnover and inconsistent performance. Performance varied, with ups and downs, and we were definitely hearing from our customers about dissatisfaction. We had physically reshaped ourselves and relied on new technology to improve our workflows without fully addressing the people and process elements.
When we took a step back (and hindsight is 20/20), we were able to see that we never really transformed our operations or culture. The result? Increases in turnover, low personal commitment to the work from our staff, inconsistent performance, poor customer satisfaction and decreased productivity. We needed a different approach.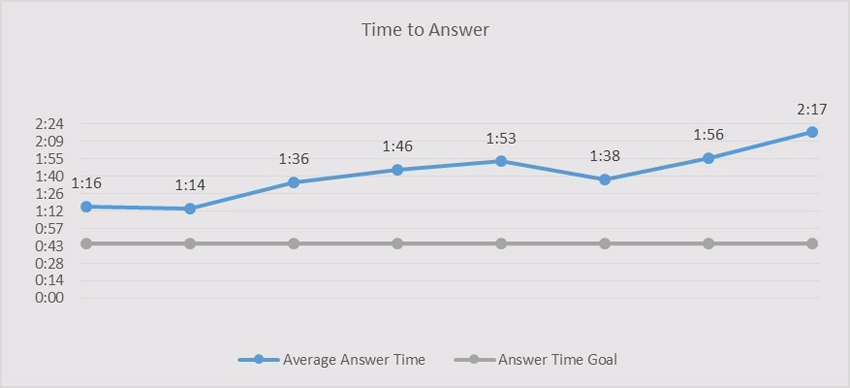 We focused on our people first, using the fundamentals of lean to build a new culture and operating framework. Here is our journey …
Create a Common Purpose:
Without understanding our purpose and having a compass to guide us, our teams were lost. We were spinning in the world of "Whack-A-Mole" – putting out fires, changing practice to meet anecdotal customer comments and adding initiative after initiative to create results, never really improving. We had to establish our "true north" – our teams needed to be able to focus and understand what it was we were working toward and how they fit into it.
The team spent time establishing our why, how and what of St. Luke's Connect:
Why - We value the human connection above all else;
How - We make the complex seem simple; and
What – Helping patients and providers navigate across the continuum.
Once the team was able to understand their purpose, we were able to focus on the processes, people and data. We used the lean principles of gemba, visual management, creation of a learning culture and continuous improvement (kaizen and takt time), basic problem-solving close to the work and constant communication and feedback.
Understand your Processes:
In order to improve, we needed to understand the problem. We couldn't make assumptions; we had to see the work and understand from those closest to it what was working and what was not working.
In lean methodology, this is termed "gemba," and its purpose is to not only understand the work, but to allow you as a leader to gain respect for and from your team members; to be seen as more approachable; and to allow your staff to engage in open dialogue by which they will be more motivated to assist in driving improvement efforts.
We established active huddles, moved our supervisors from their glass offices into the contact center to support the team and invited key customer groups into our space to learn and help us improve.
Improve your Processes:
The results of our gemba work allowed us to collect ideas and try new things. In lean, you learn every day and relentlessly work on improving your business. That is what we did – we conducted multiple kaizen events with the basics in mind, and by focusing on the process flow and the pace of work, we were able to more accurately and consistently match our resources with our customer demand. The beauty of this approach was that it allowed the staff to do the problem-solving and to own the solutions.
Improvements included the creation of specialty-specific pods so that we could better standardize processes and work; reallocation of staff schedules to more appropriately match call volumes; and the launch of a professional development program with focus areas, self-assessments, mentoring, coaching and book clubs to emphasize leadership development.
Many times, I think, we as leaders get so hung up in striving for improvement that we forget to celebrate our teams' successes. We made this part intentional, focusing not only on the celebration but on the recognition of our team. Recognition boards were added in prominent areas, our supervisor teams began keeping gratitude journals for staff recognition and our staff came up with "gamification" of the work to promote healthy competition and recognition.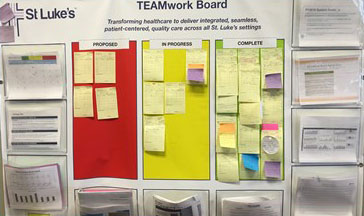 Sustain and Adjust:
To keep all this work sustainable, we brought everything back to the boards we use with our huddles and actively engaged staff in using the boards for problem-solving and communication efforts. They were able to have a voice in identifying where we might be running into barriers, providing solutions from their perspective and continuing the improvement efforts. The boards also aid with visibility to resolution and follow-through from leaders.


We used visual management within our department as well as with our stakeholders to sustain the improvement. Key metrics that would monitor our performance were established to give us clear indications of successes and failures.
We defined the data most important to monitor daily, weekly and monthly, and created structures to report and analyze performance. We shared our struggles and wins with our customer groups and worked together to find solutions.
We had to do this on multiple levels. Tactically, for our staff and daily work; operationally, for those metrics our stakeholders were concerned with; and strategically, for future planning. The key to our success was the constant communication and feedback. We had to keep going back to the data, and not let our teams be swayed by anecdotal information.



Over the course of six to eight months, operations were stabilized and the team was energized. We were able to take our measure of success – the time it took to answer the phone – from more than two minutes down to 30 seconds.
Recently, we experienced another leadership transition and this time, the team didn't skip a beat. The managers kept leading their business, regular meetings occurred like clockwork, board huddles moved forward – our culture had changed. The staff owned it and the staff did it.
As our organization works toward the second phase of myStLuke's implementation, we have a strong foundation from which to further improve the patient experience, while we gain and achieve efficiencies from standardization, centralization and automation – the right way this time – balanced among technology, process and most of all, people!