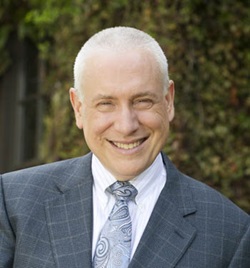 ---
St. Luke's Nampa is under construction, and we knew we needed a special leader to make sure that this large investment in a very important part of the region we serve could provide maximum benefit to the community.
We found the right leader in Ed Castledine. You may not have met Ed, and I want you to get to know him.
I think getting to know St. Luke's leaders and developing relationships with them begins with understanding their personal "why" – why they choose to work in health care, and why this is more than just a job to them. My guest blogger today is Ed, answering that question in his own words.
- David C. Pate, M.D., J.D.
---
Health care has been my full-time occupation for more than 20 years. I joined St. Luke's after I got a call from Jeff Taylor, our chief financial officer, in 2006, and was thrilled to have the chance to help develop our orthopedic and neurosurgery strategies as the administrator for St. Luke's Ortho/Neuro and Rehabilitation programs.
It did not take long to recognize this is a special place. I was impressed by the people and the vision and was drawn in by the personal relationships. I've had the privilege to serve with dedicated, motivated clinical and administrative leaders and have found my home here with St. Luke's.
And my St. Luke's home is just minutes away from everything I knew as a child. I grew up in Nampa, graduating from Nampa High School in 1987. My dad was a long-time educator and worked at Northwest Nazarene University for 30 years. My mom was a nurse.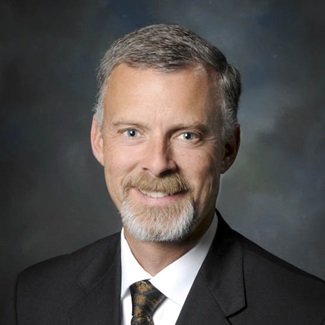 Idaho and the Treasure Valley are full of people like my parents, unique and independent folks. We don't seek preventative health care and generally avoid physicians at all cost. We refuse to admit we're hurt, and embody the "rub dirt on it" philosophy.
This perspective is why it is so important for us to develop trusting relationships with members of our communities, relationships that can lead to a proactive view of health care. I believe that the part of St. Luke's mission that states, "Improving the health …" begins with trust.
After seeing my mom's passion for her job, I, too, was attracted to health care. She retired after 30-plus years of caring for people, mostly through home health. I used to go with her on home visits and admired how she truly cared for people. It never mattered to mom who the person was, where they lived or whether they appreciated her efforts. She always gave patients her very best.
But because I was not drawn to the clinical side, I didn't really give much thought to a career in health care. It was not until I had worked for two rehab providers that I really caught the fever and changed my thinking. I found that I enjoyed being surrounded by very smart people that I could learn a great deal from and that genuinely cared for people and wanted to make a difference.
After graduating from Mount Vernon Nazarene College in Ohio, I married my best friend and the mother of our five kids. She is a saint. We are raising our family in Nampa and live very close to St. Luke's Nampa hospital, now under construction.
We have a daughter in college, a daughter who is a senior in high school, a son who is a sophomore in high school and twins, a boy and a girl, in the eighth grade. We are enjoying the chaos of homework, sports, boyfriends, girlfriends and the seemingly never-ending requests for money, food, clothes and later curfews.
Through this fog of daily life with teenagers, I come to work. I might even call it relaxing. An irritated physician is no challenge after you've gone up against a junior high school student looking for their missing iPod.
My family has benefited from the care St. Luke's provides. Alison was delivering our twins in 2001 and had serious complications that threatened the life of our son. After his sister was born naturally, the physician attempted to re-position him. He could not be turned and when his heart rate began to plummet, an emergency C-section was initiated. Seeing the skilled precision of the entire team as they rescued our son was an amazing thing to watch.
I've been influenced by many people over the past two decades in health care. Alan Williams, founder and owner of Idaho Physical Therapy, hired me in the mid-1990s to manage his physical therapy clinics. He and his wife, Bette, funded my graduate school expenses at Northwest Nazarene University, where I earned my master's degree in business administration in 1997. Without this degree and experience working for Alan, I would not be here today. I will be forever grateful for the Williams' belief and investment in me.
And I'd be remiss if I didn't mention Gary Fletcher, our former chief operating officer. I used to hear Gary say that "the work we do here at St. Luke's is sacred." I believe that. Sacred means "worthy of respect, unassailable, highly valued and important." I am excited about continuing the sacred work of caring for people in new and innovative ways.
We are a part of the most exciting time in the history of modern health care, and we have the privilege of touching people's lives through the services we provide.
I respect the vision St. Luke's leaders have for a better health system. They are, we are, a team of committed and accountable people, willing to do whatever it takes to care for patients and families, without regard to personal accolades or individual gain. I was recently named to lead the new hospital in my hometown, and I owe my family, friends, neighbors and residents of surrounding communities the highest quality healthcare possible.