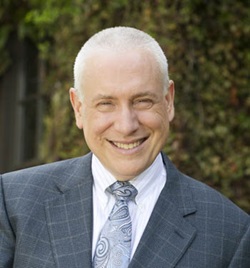 ---
At St. Luke's Health System, we are focused on better health, better care and lower costs. In health care, technology often increases costs, however, and subsequent versions of the same technology often cost more, unlike other industries that have been able to use technology to lower costs and where subsequent versions of technology often come out at lower costs.
Today, St. Luke's Communications Coordinator Chereen Langrill reports on St. Luke's Mountain States Tumor Institute (MSTI) urologic oncologists' work with new technology to provide better care at lower costs – and it may have already saved a life.
- David C. Pate, M.D., J.D.
---
This year, an estimated 233,000 men in the United States will be diagnosed with prostate cancer, and an estimated 29,480 will die from the disease.
But with early detection and treatment, prostate cancer does not have to be fatal. The relative five-year survival rate is almost 100 percent, and more than 2.5 million men in the United States are prostate cancer survivors.
New technology also makes finding prostate cancer much easier, and St. Luke's physicians have been taking advantage of advances in the field since UroNav® arrived at St. Luke's in November.
The new technology makes biopsies significantly more efficient, according to Dr. Stephen Brassell, a urologic oncologist with St. Luke's Mountain States Tumor Institute.
"We typically do prostate biopsies under ultrasound guidance alone," Dr. Brassell said. "Ultrasound gives us the profile of the prostate but not the anatomic detail of cancer. The UroNav combines the anatomic detail of MRI with the real-time dexterity of ultrasound."
A traditional prostate biopsy using a rectal ultrasound can be unreliable. It only captures the outline of the prostate, and the biopsy needle can pass through areas of the prostate without turning up evidence of cancer. Using that traditional process, it is estimated that more than 30 percent of the time, a cancer diagnosis is missed.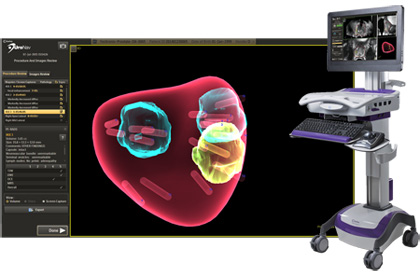 Providers can now use the UroNav® machine to see exactly where to place a needle in order to get a tissue biopsy by using a technique that fuses pre-biopsy MR images of the prostate with ultrasound-guided biopsy images in real time. A team that includes radiology, urology and pathology is able to provide the most efficient assessment.
The UroNav machine harnesses technology to improve a patient's chances for an early diagnosis in a shorter amount of time, reducing the numerous tests and cost traditionally needed to diagnose prostate cancer.
"Now we are able to work as a team to diagnose the disease in an expedient fashion," Dr. Brassell said.
"You want to make sure you do it right and do it with all the key players involved. It is as much about the technology as it is getting the trained professional team to do it."
Bill James was one of the first patients to experience the new procedure. James heard about UroNav from Dr. Brassell. He had been through two previous biopsies – both negative – and yet his prostate-specific antigen (PSA) level continued to increase rapidly. James, in his 50s, figured he should get a third biopsy using UroNav.
Results from the tissue biopsy showed high-grade advanced cancer that would have spread beyond the prostate gland if left undetected. In January, he had surgery to remove his prostate. He expects the results of follow-up testing soon and is optimistic the tumor will be gone.
"It was pretty aggressive," James said. "And I showed absolutely no symptoms."
Most prostate cancer is diagnosed in men between the ages of 55 and 70, according to Dr. Brassell. Prostate cancer is slow-growing, and many patients don't have symptoms in the early stages. When symptoms do appear, options are limited. UroNav catches cancer quicker, and for patients like James, it increases the odds of becoming a cancer survivor.
"This allows the patient to be diagnosed with cancer expediently and then move on to treatment if they need it," Brassell said. "A patient who is young and has had several biopsies would normally percolate for a few more years. Then he would go back in for another biopsy and it may be too late."
Getting UroNav was significant because it allows St. Luke's to offer state-of-the-art medicine to the community and is a service not available elsewhere in Southern Idaho. According to the manufacturer of UroNav, the nearest location outside of Boise is Walnut Creek, Calif.
Dr. Brassell was part of a dedicated multi-disciplinary team that spent a year and a half meeting with administrators to bring UroNav to St. Luke's.
"This is about bringing quality care to the Treasure Valley, being at the tip of the spear when it comes to prostate cancer diagnosis and treatment, and getting cutting-edge technology to our patients," Dr. Brassell said.