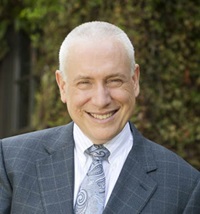 ---
When Maureen O'Keeffe let me know that she was planning for retirement last fall, I was happy for her but anxious about embarking on the search for a new chief human resource officer for St. Luke's.
I have had the amazing experience of working with great HR leaders throughout my career, but I knew that getting just the right person for our organization and my team would be a challenge. We conducted a national search, and I spent a great deal of time reviewing resumes, talking with the recruiter, researching backgrounds, interviewing candidates and talking to references.
In my mind, all the investment paid off. We have a great HR leader in Phil Johnson, and someone that is a great fit on my executive team. Phil has been traveling throughout the System and meeting our exemplary employees, and I thought it would be helpful to have Phil share with you a little about himself, his views on healthcare organizations and his early impressions about St. Luke's.
Here is today's guest blogger, Phil Johnson.
- David C. Pate, M.D., J.D.
---
Sometimes it's helpful to jot down your thoughts when you're new to an organization, if only to give yourself and others a sense of perspective and possibly, a reminder of what you have to be grateful for. Thanks to Dr. Pate for giving me this opportunity to share my thoughts on his blog as a "newbie" at St. Luke's.
I am very grateful to have recently joined St. Luke's Health System from another complex health system of similar size in Maine. My experiences there and in other industries give me a set of benchmarks and points of reference that I think may make some of my observations meaningful and of interest.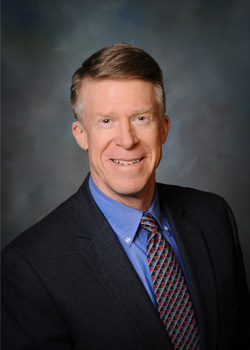 I believe that we're on a journey, all of us, here at St Luke's and in our daily life. My journey has taken me and my family to a number of organizations in different industries and locations here in the United States and Europe.
Although my father was a physician and spent a good part of his career in leadership, and my wife is a medical assistant and my sister a nurse, it might come as a surprise that when I first considered human resources work within a healthcare environment, I was not particularly enthusiastic.
From the outside, healthcare seemed particularly bureaucratic and behind the times. Those I met over the course of time changed my view, however, and for the last 13 years, I have been very fortunate to be in health care. It looks like I am here to stay!
A good part of my career has been in financial services, and I also spent time in the pharmaceutical industry. My observation, after having worked in other industries and then coming to health care, is that the biggest difference is in the mission.
Our mission here at St. Luke's is "To improve the health of people in our region." This, at the broadest level, is what's known around St. Luke's as the "why." Most of the other organizations I have worked for have had "To increase shareholder value …" in their mission statements.
Think about it – there is a big difference. Our mission here at St. Luke's and in health care in general is focused on people, and although we must do that while carefully remaining financially sound and responsible, we are about people and the population around us.
Mission is important, and St. Luke's has a great one, yet there is something else great organizations have that St. Luke's has: great values. Here's what I believe. No matter the industry, the key to great places to work is how consistent they are with demonstrating their values, how employees are treated, how they treat each other and what the environment is around balancing work and life.
Our St. Luke's ICARE values – Integrity, Compassion, Accountability, Respect and Excellence – are the basic values that we work by and use to make our decisions – and they make so much sense and are easy to remember!
All organizations have a journey they are on, of course, but it is the great ones that have the right foundation for success – and they use that foundation to work together to overcome daily and long-term challenges.
By my measure, St. Luke's is a great organization, and clearly intent on getting better over time. One of the exciting things about this organization is that we are willing to make the investment in our people to improve how we can meet our mission. And I think St. Luke's values and emphasis on unity as a system are how our organization will stay ahead of the curve and how we will successfully navigate the future.
My role as St. Luke's Health System vice president and chief human resources officer is to support a culture that carries us on the journey, so that our entire team can continue to successfully deliver on the inspired mission that we all share. I feel very fortunate to be here, because of the team I'm working with, the culture, the reputation St. Luke's has developed over the years and the location – what a beautiful place Idaho is!
We're on a journey. We're making progress, and we're improving together. I hope to meet you along the way!