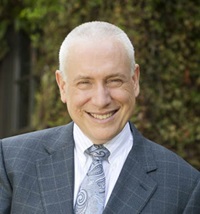 St. Luke's Health System has long been committed to leading the transformation from fee for service to value-based care. So serious has been our commitment that we created St. Luke's Health Partners, a clinically-integrated network that allows independent physicians and facilities to partner with us on this journey to value. We are making investments in people and technology to help us achieve this aim for all we are privileged to care for under these value-based contracts.
Here with an update about St. Luke's Health Partners is St. Luke's Health System Communications Coordinator Chereen Langrill.
- David C. Pate, M.D., J.D.
---
Perspective is everything when it comes to patient-centered care.
It's the difference between telling someone to cut back on salt to lower their blood pressure and talking with that same person about lifestyle, daily routines and challenges before putting together a care plan.
It can mean the difference between a patient returning to the hospital for additional treatment and that same patient getting healthy enough to stop taking medication that treats a preventable condition.
For St. Luke's Health Partners, the key is integrating programs and services into how care is delivered. The network is gaining speed as a delivery vehicle for value-based care. Its strongest assets? The knowledge and perspective found in its staff and leadership.
With professional backgrounds that include pharmacy, insurance, physician-led networks and care coordination, the network team brings considerable expertise to the partnerships it is forming throughout South-Central Idaho.
St. Luke's Health Partners is a network owned by St. Luke's, and its members include both employed and independent physicians. The network was formed in 2002 by a small group of independent primary-care clinics and their physician leaders under the name SELECT Medical Network. SELECT evolved into St. Luke's Health Partners in 2014, and the network's evolution hasn't slowed.
Dave Self, the network's chief administrative officer, joined the network in October 2014 following an extensive career in the insurance industry. He is now applying that experience to build strong payer relationships with the network and connect patients and care providers by using data to improve care and health.
While Self brings valuable perspective from the payer side, Dr. George Beauregard brings equally valuable perspective as a physician. Dr. Beauregard joined St. Luke's Health Partners in November 2015 to serve as the chief physician executive.
Prior to joining St. Luke's Health Partners, Dr. Beauregard had key roles in areas that are high priorities for the network and St. Luke's: implementation of electronic patient registries and electronic medical records and collaborative relationships among physicians, health systems and payers.
Dr. Beauregard's experience has shown him how critical independent physicians are to the network's success.
"Without their participation and cooperation, you are just talking about another hospital-based endeavor," he said. "Their perspective is very important."
The past year has been full of change for the network. After moving to new, dedicated space last summer, the network immediately went to work adding staff to build out its expertise.
One of the network's strengths is its ability to provide strong support through its subject matter experts who can coach clinicians, providers and managers to improve patient care metrics (such as blood sugar control or blood pressure).
Care coordinators at St. Luke's Health Partners serve as part of a patient's care team and are lifelines between patients and their physicians, nurses and pharmacists. Care coordinators can help prevent hospital readmissions by making sure a patient has access to affordable medication, and they connect with the patient on a regular basis to talk about any changes in diet, sleep or medication that could lead to additional physician visits.
Network staff providing such support help drive accountable care, because someone who learns, for example, how to lower their blood pressure may be able to cut back on medications and make fewer clinic visits. This, in turn, saves the patient money and helps lower care costs.
"We can go into a practice that is already banging on all cylinders and help them really optimize," Self said, "or we can help a smaller practice get there."
A new data analytics management team helps members use claims and clinical data to help improve performance metrics.
"Our teams can sit down with clinicians to review the data, explain what it means and how to change it," Self said.
But sometimes physicians and clinics discover their work is already on the right track, and it's just a matter of capturing the data that reflects those good practices.
In addition to adding a data analytics management team, the network has expanded by increasing physician leadership. In addition to Dr. Alejandro Necochea, the network's medical directors now include Dr. Jon Schott, who previously served as St. Luke's division medical director of rural clinics and is one of the founding partners at Eastern Oregon Medical Associates, and Dr. Bill Jonakin, who helped launch Capital City Family Medicine in 1998 with Dr. Waj Nasser (the clinic joined the St. Luke's family in 2011).
The entire network staff works with employers and payers to shape employee benefit plans, connects with patients to ensure they are on track with their health goals and works with clinics and practice managers to identify data points that can best track patients' health measures, all with the goal of improving patient health and care.
The face of health care has changed since the network was founded in 2002, and Dr. Beauregard expects the network will continue to evolve to meet needs.
"Networks 10 years ago didn't need data scientists, systems engineers, public health people and epidemiologists," Dr. Beauregard said.