Photographs of Newborns and Families Greet Visitors at St. Luke's Boise and Meridian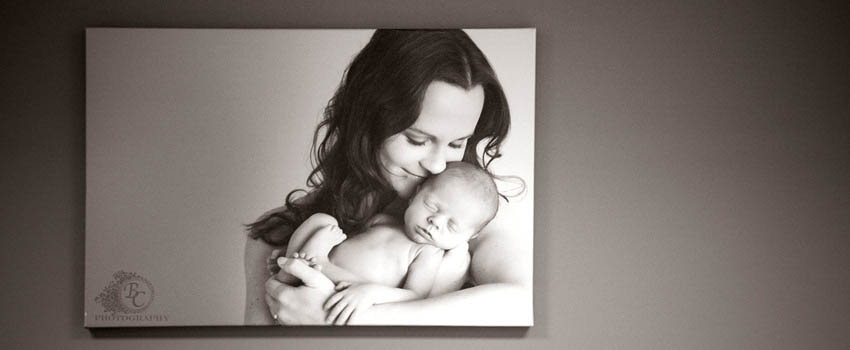 By Chereen Langrill, News and Community
A tiny hand. A mother's adoring gaze. A newborn baby's peaceful sleep. Images of newborn babies trigger emotions of tenderness and joy, and a Treasure Valley photographer has captured those images as part of a generous donation to St. Luke's.
More than 100 hand-wrapped canvases featuring three dozen Treasure Valley families now adorn the walls of labor and delivery areas in St. Luke's Boise and Meridian. In Boise, the photos are located on the second floor. Meridian's photos are on the third floor in the Labor and Delivery and Mother Baby Unit. Babies ranging from 3 to 21 days old are featured in the photos.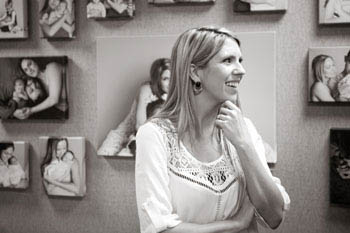 Professional photographer Brianna Chaves approached St. Luke's one year ago with the idea of donating photos featuring newborn babies. Chaves, who owns BC Photography studio in Meridian, specializes in newborn, child, and family portraits.
Women's Services Administrator Dixie Weber immediately loved the idea when she first met with Chaves in January 2015. At the time, Weber was searching for ideas on how to make the labor and delivery area feel more warm and inviting. The art on the walls at the time didn't have the personal touch she wanted.
"Neither campus had photography or pictures that reflected family or babies," Weber said. "When Brianna reached out to me, of course I jumped on it. I thought it was brilliant."
Most of the babies featured in the photos were born at St. Luke's in Meridian or Boise. Many were already clients, and when Chaves approached them about allowing an image to be included in her project they happily agreed.
The work donated by Chaves has a retail value of $61,500. Chaves and Weber are also talking about extending the project into patient rooms in Boise's labor and delivery area.
Boise's art was installed in April 2015. Weber said the images reflect the diversity of Boise's community and also reflect St. Luke's patients.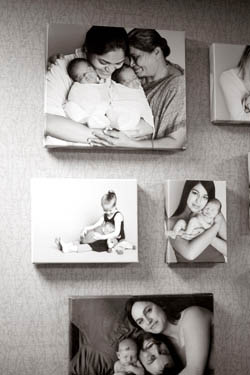 "That is exactly what our patients look like, so for us it was a way to celebrate our patients," she said.
The images of tiny babies and smiling parents enhance the spaces where they are located in Boise and Meridian and create a soothing environment.
"It changed the whole dynamic of our environment overnight; even for staff," Weber said. "For us to walk in and see this is why we are here. This is our why."
While the intent is to bring more warmth into the labor and delivery areas, Chaves hopes the photos offer another benefit for the parents of babies featured in the images. She hopes the photos capture a moment of time that passes very quickly and can be hard to remember, especially for first-time parents.
"When you see these images, all you see is love," Chaves said. "You think of those little toes, those little lips and the furry fuzz on their heads. I want them to remember that."