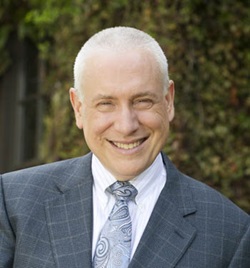 ---
There is a familiar adage that you can't teach an old dog new tricks. I'll give you another one: Chief financial officers don't like change.
Neither is a universal truth. And when it comes to the CFO that I am privileged to work with, nothing could be further from the truth. Jeff Taylor, a very seasoned healthcare chief financial officer, is at the tip of the spear in our organization, routinely leading change.
At St. Luke's, especially to help us manage through significant change, we connect to our "why." That is to say, we conduct our work every day in light of "why" we went into health care and "why" change is so important to us, our families and our friends.
My guest blogger today is Jeff Taylor, senior vice president and chief financial officer, sharing a bit of his "why" and discussing some of the fundamental change St. Luke's is engaged in with valued partners.
- David C. Pate, M.D., J.D.
---
In my more than 20 years in healthcare financial leadership, I have not seen the scale of change that we are seeing now. I serve now as St. Luke's chief financial officer and I am in constant communication with colleagues across the country who are experiencing the same thing.
Significant questions are being raised about all aspects of healthcare financing, and I find those questions valid and important. St. Luke's and other organizations are working to restructure the financial foundation of healthcare operations and to ensure that health care remains accessible and affordable.
My vantage point, however, is far more broad. I am a patient, the father and grandfather of patients and the son of a patient, and it's my mother's story that's giving me glimpses of a healthcare model that's both sustainable and very, very encouraging.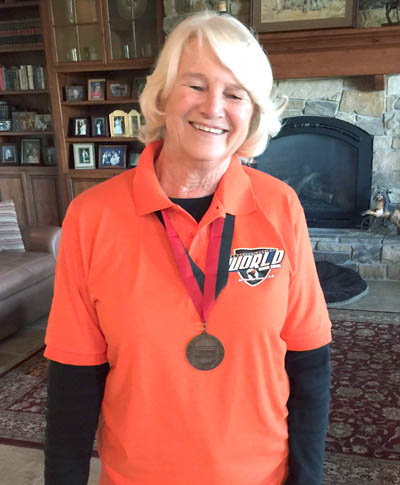 My mother is 76 years old. She recently returned to her home here in Idaho from the Huntsman World Senior Games, held each year in St. George, Utah. The two-week event draws athletes age 50 and over from throughout the world.
My mom competed in the 75-to-80-year-old, open division tennis doubles. She and her partner took bronze.
Her partner was also her doubles partner in the ninth grade. Both of these women married in their teens and have stayed active all their lives. They reconnected after 50 years to play in the Utah competition. And the court they played tennis on in high school is now the site of the Meridian post office.
My mom is also a member of the SelectHealth Medicare Advantage plan. Throughout her life, she has been focused on prevention and conservative medicine, forgoing surgery when possible in favor of more conservative treatments. In effect, she pays premiums that fund the costs of those who need more complicated care.
September marked the three-year anniversary of the alliance between St. Luke's Health System and SelectHealth. SelectHealth has exceeded its enrollment projections during each of the first three years, and recognition of the SelectHealth name continues to grow.
Prior to St. Luke's relationship with SelectHealth, she and other plan participants like her would not have been relevant. She does not represent a meaningful revenue stream under the historic fee-for-service medical model.
She does, however, represent the future, and she is why our mission to improve the health of people in our region is relevant.
Lessons from her past are just as instructive. Her first exposure to tennis was on the court at school, and St. Luke's is making critical connections like that now, helping to introduce youngsters to the benefits of movement and activity at school tracks and at numerous community events.
St. Luke's can't make these opportunities available alone. We do so through partnerships and relationships with like-minded community organizations.
But we believe we must lead. It's why we're making investments in school tracks and community events and other initiatives that might not look like health care on the surface, but are the types of investments that make for healthier community members, people like my mom.
As St. Luke's chief financial officer, I recognize the importance of this kind of investment. It's no longer simply a matter of hospital capacity or optimizing the use of surgical suites.
Allocation of financial resources in the future will undoubtedly be different. And St. Luke's, and healthcare organizations across the country, are going to be looking to community partnerships and people like my mom to help us deliver on the promise of affordable, accessible care. Because a lot of people are not in a position, or a condition, to be able to do so.