St. Luke's Treasure Valley Receives Fourth Magnet Designation
By Sandra Forester, News and Community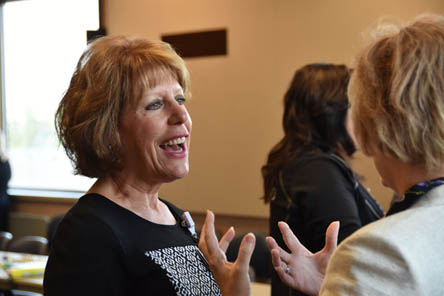 St. Luke's Treasure Valley (the Boise and Meridian hospitals) has received the Magnet® designation from the American Nurses Credentialing Center for the fourth time, making it one of only 30 hospitals in the nation to obtain this status and the only facilities in southern Idaho with the designation.
Magnet® recognition is prestigious. It signifies that an organization is exceptionally dedicated to the growth and development of its nurses, exceptionally dedicated to quality and patient safety, and exceptionally dedicated to the communities it serves. Developed by the American Nurses Credentialing Center, Magnet® is a leading source of successful nursing practices and strategies worldwide.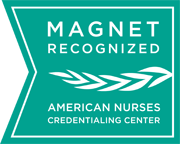 "I'm so proud of St. Luke's nurses!" said Dr. David Pate, president and CEO of St. Luke's Health System. "I salute St. Luke's great nurses in all settings, and celebrate the fourth Magnet® designation with you. You all are amazing, and make me and all of St. Luke's Health System proud!"
Officials from the American Nurses Credentialing Center said St. Luke's outperformed others in nursing satisfaction, nurse-led programs and significant support of nurses by physicians.
At St. Luke's, nurses are leading efforts to improve patient care through evidenced-based medicine, partnerships and communications.
View a brief video of the Magnet® announcement.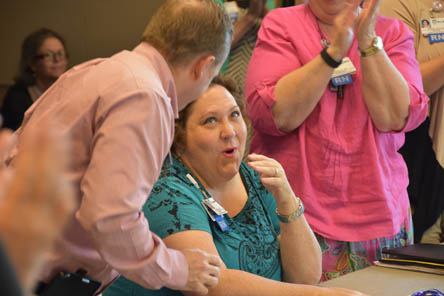 Magnet Program Director Robyn Beall was acknowledged for her work in the Magnet application process.
About St. Luke's Health System
As the only Idaho-based, not-for-profit health system, St. Luke's is a vital part of the communities we serve, with local physicians and boards who further our organization's mission, "To improve the health of people in our region." Working together, we share resources, skills, and knowledge to provide the best possible care at each of our hospitals, clinics, and centers.
St. Luke's is nationally recognized for excellence in patient care, with prestigious awards and designations reflecting the exceptional care that's synonymous with the St. Luke's name.
About the American Nurses Credentialing Center
The mission of the American Nurses Credentialing Center (ANCC), a subsidiary of the American Nurses Association (ANA), is to promote excellence in nursing and health care globally through credentialing programs. Magnet® designation opportunities occur only once every five years.