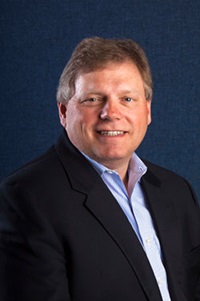 St. Luke's Health System announced this week its board of directors will have a new leader. Board Chairman Rich Raimondi will transition his position and duties to Bob Lokken.
Raimondi has presided over the health system board for two years. During that time, he led the board through critically important decisions, selecting the next president and CEO, Chris Roth, and steering the state's largest health care organization and private employer through the turmoil of the ongoing COVID-19 pandemic. The valued leader did this work while at the same time serving in his role as the president of Bishop Kelly High School and serving on numerous other community boards.
"It has been an honor and pleasure to serve as board chair of St. Luke's Health System these past two years," Raimondi said. "To be able to witness up close the exceptional and caring work that the incredible team at St. Luke's is doing as we navigate our way through this pandemic has been inspiring. On behalf of all the people in the communities we serve, thank you for what you do each and every day to care for all of us."
Raimondi, a former Hewlett-Packard executive, will continue to share his expertise with the board and remain on as a member of the 16-person board.
Lokken, a founder and co-founder of multiple successful analytic technologies companies and a former Microsoft executive, joined the health system board in 2013. Over the years, Lokken has been active with Idaho Business for Education, the Governor's Education Task Force and multiple other state and local initiatives often focused on education and technology.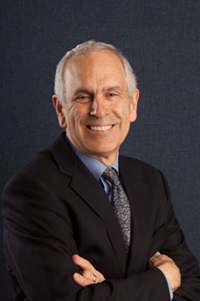 "St. Luke's is Idaho's largest, locally governed, not-for-profit healthcare system. Subsequently, the board of directors plays the critical role of both representing those communities we serve, and in partnering with the incredible team of professionals that work at St. Luke's," Lokken explained. "I am humbled the board has selected me as its chairperson, and I join the entire Board in looking forward to partnering to continue to provide the world-class health care to our communities for which St. Luke's has become known."
The St. Luke's Health System Board of Directors provides guidance for St. Luke's policy, development and service enhancement, and determination of how health system revenues will be reinvested back into local health care services, facilities and equipment. Board and committee members are volunteers who give generously of the time and talents to ensure that people in Idaho and Eastern Oregon have access to the most advanced, comprehensive health care possible.
"Our board leaders are integral to St. Luke's success," Roth said. "Rich, Bob and all the board members are deeply invested in our mission of improving the health of people in our shared communities. Their unique perspectives and expertise provide that critical outside view to make our organization the best it can be."
Board members, who live in the areas that St. Luke's serves, have brought their experience as business executives and civic participants to critical discussions and decisions throughout the COVID-19 response.
"They've challenged us to think differently, and their guidance has helped St. Luke's weather this pandemic storm," Roth said. "As we look to the future, we're going to continue to benefit as we chart new avenues and solutions for health care here in Idaho."
About Bob Lokken:
Bob Lokken is a serial entrepreneur, an executive and technologist. He has spent a career in the world of data and analytics and is passionate about advances in health care and education.
He has served on the boards of several organizations in health care, education and technology development. He is a member of St. Luke's Health System Board of Directors, currently serving as chair of the Governance Committee, and has been named the next board chair. He also serves as chairman of Idaho Business for Education, a non-profit, cross-industry group of executives committed to the evolution and improvement of public education.
Bob founded and served as CEO of WhiteCloud Analytics; a company focused on evolving the use of analytics to further healthcare performance management. In 2017, WhiteCloud was acquired by Relias, the health care education division of Bertelsmann SE.
Prior to founding WhiteCloud, Bob was a founder and the CEO of ProClarity Corp., winner of more than 40 industry awards for analytic and performance management technologies. He authored several of the key patents behind the company's market-leading technology, and led the company from its founding until May 2006, when ProClarity was acquired by Microsoft Corp. After acquisition, Bob joined Microsoft as an executive in developing their analytics and performance management technologies.
Bob is a frequent keynote speaker at industry conferences on the use of analytics to drive business results. He has extensive experience in health care systems and analytic strategies adopted by health care organizations to use their exploding data assets more effectively. In 2012, he was inducted into the Idaho Technology Hall of Fame for his pioneering work in analytics and advancement of innovation in his home state.
Bob holds a degree in computer science from Montana State University and has studied operations research and business administration at two different universities.
About St. Luke's Health System:
St. Luke's is Idaho's only Idaho-based, not-for-profit health system, with local physicians and boards who further the organization's mission "To improve the health of people in the communities we serve." St. Luke's is nationally recognized for excellence in patient care, with prestigious awards and designations reflecting the exceptional care that is synonymous with the St. Luke's name. St. Luke's is also home to Idaho's only Children's Hospital, the region's first Virtual Care Center and the St. Luke's Cancer Institute.