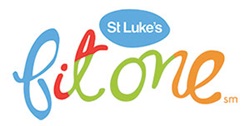 St. Luke's FitOne announced today that it will modify the event from the huge in-person family-friendly fitness celebration to a virtual event spread out across the community in 2020.
The health and safety of the community is the top priority for race organizers during COVID-19.
"These uncertain times call for all of us to pull together as a community and explore some of our favorite activities in new ways," said Eric Stride, executive director of St. Luke's FitOne. "We are facing the challenge with innovation, bringing our community together online to share health and inspiration."
St. Luke's FitOne 5k, 10k and Half Marathon was originally scheduled to take place in Boise on Saturday, Sept. 26. The largest one-day running event in Idaho draws about 12,000 participants every year and helps to raise money for St. Luke's Children's.
Because of the current coronavirus outbreak in Idaho, FitOne leaders have been working closely with St. Luke's physicians to follow the guidance of state and local health officials when it comes to large gatherings.
"St. Luke's mission is to improve the health of people in the communities we serve. As Idaho's leading health care organization, we're not willing to put our community's health at risk," Stride said. "We've asked our community to make hard choices to protect themselves, their families and neighbors during COVID-19 and we have a responsibility to do the same. We're confident our team can create an exciting virtual event that equally inspires and motivates our community to take charge of their health and fitness."
Instead of a three-day event, race organizers are planning a series of online challenges and events leading up to race week in September. Details are still being coordinated, but all summer and into September, St. Luke's FitOne will be encouraging participants to share their photos and comments on social media (@FitOneBoise for Instagram and Twitter) to celebrate their fitness victories. The event will also include fun contests and great prizes.
"While the event will look different this year, we're excited to try something creative that will not only capture the attention and participation of past participants, but also inspire a new group of people to join in the fun," said Stride.
The first change participants will notice is a new registration kickoff. Instead of launching on National Running Day in June, St. Luke's FitOne registration kick off has been moved to July 8 and 9. On those two days, all registrations will be $20 for any distance, including the half marathon. Kids 12 and under are free with a paid adult. Registration will be available online at FitOneBoise.org.
Money raised from entry fees supports St. Luke's Children's along with community health initiatives aimed at children and families. In the first seven years, $648,000 has been raised.
Additional announcements about St. Luke's FitOne Registration kick off and the new virtual event will be released in the coming weeks.