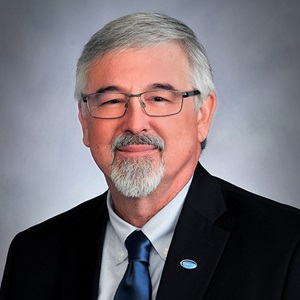 St. Luke's Health System announced today that Jeff Fox, president of the College of Southern Idaho, has joined its board of directors.
Fox, who this fall announced his decision to retire from CSI at the end of the school year, officially joins the board on Jan. 27, 2020.
"Jeff will be a tremendous addition to the St. Luke's Health System board," said Rich Raimondi, the president of Bishop Kelly High School and the current chairman of the St. Luke's Health System Board of Directors. "He brings a long history and deep commitment to the Magic Valley, Southwest Idaho and St. Luke's.
"As we look to the future, his experience will help us better understand and address the critical needs of our patients for improved access, quality and affordability."
Starting as president of the college in 2014, Fox has guided the institution through a period of significant growth, mirroring Magic Valley trends, and has earned a reputation as a thoughtful and personable executive and collaborator and community thought leader known for his integrity.
He has encouraged enhanced health sciences education and put in place health programs and features to support CSI students and employees.
Along with the 15 other board members, he will provide guidance for St. Luke's policy, development and service enhancement, and help to determine how health system revenues will be reinvested back into local health care services, facilities and equipment.
Fox received his Ph.D. in higher education leadership from the University of Idaho and his bachelor's and master's of arts degrees in English from California State University at Sacramento.
He is chair and director of the Regence BlueShield of Idaho board and serves on the boards for Southern Idaho Economic Development and the Friends of Idaho Public Television.