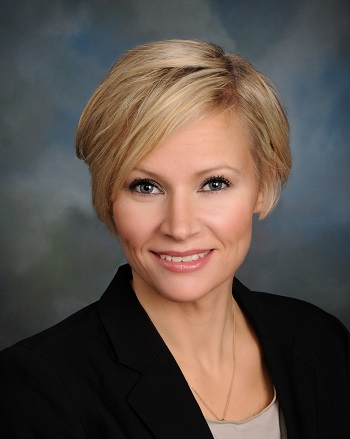 Amber Green has been selected as the new chief nursing officer (CNO) at St. Luke's McCall. Her first day was Jan. 15.
Green replaces Cindy Mosier who left St. Luke's for new opportunities last July and served as the CNO for more than three years. Michelle Harris, St. Luke's McCall surgical services director has served as the interim CNO.
Green has over 10 years of critical access hospital nursing experience at Memorial Hospital of Carbon County in Rawlins, Wyoming. For the past three years she has fulfilled a chief nursing officer role.
Green received a bachelor of science in nursing from the University of Wyoming and a master of science in nursing leadership and management from Western Governors University.
Green joins St. Luke's with a passion for patient care excellence and serving as a nursing leader in a critical access environment. She is most proud of the relationships developed within her team and successes with high employee engagement and patient satisfaction.
Amber and her husband Linzie have five children, four of whom are school age and will be relocating to McCall. They enjoy athletics, particularly volleyball and basketball, and are eager to integrate into the community and take advantage of the quality of life and recreational opportunities afforded in the West Central Mountains of Idaho.
Green will be integral to advancing St. Luke's McCall's commitment to high reliability, continual readiness and nursing excellence, as well as capitalizing on St. Luke's Strategy 2020.
Please join us in welcoming Green and her family to St. Luke's McCall.