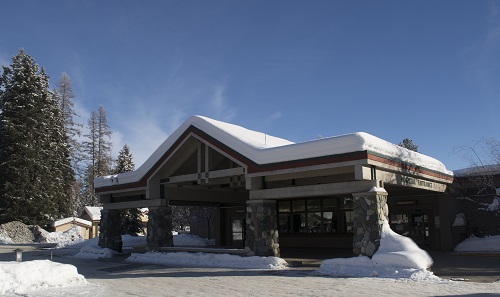 The McCall City Council has unanimously approved a plan for the site preparation needed so that expansion of St. Luke's McCall can go forward.
Work is now under way to complete detailed engineer drawings and will move forward on schematic, development and construction design. Public process for approval will take place for this phase of the effort.
Plans include expanding the emergency department to eight treatment bays, increasing patient rooms from the current 12 to 17 private and incorporating multifunctional patient rooms, three modern labor and delivery rooms and four full-sized operating rooms.
"Our plan is guided by our foremost priority to meet the needs of our patients by providing more convenient and higher-quality care at a lower cost," St. Luke's McCall Administrator Sean McCallister said.
Several years ago, hospital leadership identified the need for more space to serve the growing healthcare needs of the community and to modernize the aging facility and dated infrastructure. Nearly 50 percent of the hospital is more than 60 years old and the other half is more than 20 years old, creating challenges to meet current regulatory, technology and connectivity standards.
Work to be done to prepare the site for a new two-story structure includes:
The realignment of Hewitt Street. A portion of the existing public right of way also would be vacated.
Upgrading utility infrastructure (i.e. water, sewer and power) and making street improvements.
Lot consolidation. The St. Luke's McCall campus consists of multiple independent lots. In order to expand, the lots need to be consolidated into one.
Rezoning a property from residential to civic.
The public hearing and approval vote were critical milestones.
"We're pleased with the City Council meeting outcome and are grateful for widespread community support for the project," McCallister said. "We anticipate taking advantage of the upcoming build season and proceeding with site preparation and upgrades after securing final approval from St. Luke's governing bodies."