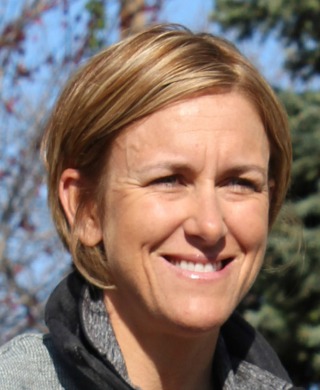 St. Luke's community health manager Kristin Armstrong was named Idaho Business Review's 2017 Woman of the Year during a ceremony on March 9.
Armstrong was among 50 outstanding women who were honored as Women of the Year, including three from St. Luke's. The women were recognized at a reception, dinner and awards gala on March 9 at the Boise Centre.
This honor recognizes ​women ​who ​are ​shaping ​Idaho's ​economic ​and ​community ​well-being ​through ​​outstanding ​leadership, ​mentoring, ​and ​community ​service. The top 50 honorees were selected from more than 200 Idaho women who were nominated by peers, colleagues and mentors. ​
Armstrong, who joined St. Luke's in 2013, helps build community partnerships that will lead to healthier people within those communities. In 2016, this included expanding on the success of a partnership among the Blue Cross of Idaho Foundation for Health, the Nampa School District, the City of Nampa and St. Luke's Health System to build two new walking tracks and renovate five existing tracks. Armstrong also spent the year training to compete in the 2016 Olympic Games, where she won her third consecutive gold medal in the women's cycling time trial.
In addition to Armstrong, two other women were recognized from St. Luke's.
Rhea Morrison, senior director of network operations, St. Luke's Health Partners – In over 18 years at St. Luke's, Morrison has served in numerous leadership roles, including St. Luke's Internal Medicine, physician services, and St. Luke's Health Partners. Morrison is known by peers and colleagues as genuine, hardworking and a model for St. Luke's ICARE values. In addition to her work at St. Luke's she supports multiple community organizations, including the Women's and Children's Alliance, Bishop Kelly High School Men's Lacrosse Board and the State of Idaho, Region IV Behavioral Health Board.
Nicole Bradshaw, senior director of oncology services, St. Luke's Mountain States Tumor Institute, Nampa – In her role as senior director, Bradshaw is accountable for strategic planning, business development/growth, budget and oversight of operations across a 125-mile service area for Western Idaho and Eastern Oregon. In addition, she is responsible for the non-clinical business operations for the entire oncology service line, including information technology/electronic medical record (EMR), data solutions, community outreach and education and revenue and reimbursement. Prior to joining St. Luke's, Bradshaw was an adjunct professor at Boise State University and worked for the University of Idaho Caine Veterinary Research Center.