St. Luke's Health System Board of Directors Welcomes New Members
By Anita Kissee, Notes and Announcements
The St. Luke's Health System Board of Directors is expanding to best meet the demands of the evolving health care industry. Valued Idaho business leaders Mark Durcan and Tom Corrick officially joined the board on March 21, 2017.
Along with the 15 other members, Durcan and Corrick will provide guidance for St. Luke's policy, development and service enhancement, and determination of how health system revenues will be reinvested back into local health care services, facilities and equipment.
"Mark and Tom are tremendous additions to the St. Luke's Board," said Bill Whitacre, the president and CEO of the J.R. Simplot Company, and current chairman of the St. Luke's Health System Board of Directors. "Both bring a long history and deep dedication to the community. As we look to the future, their experience in business and technology will help us as we chart new avenues for health care delivery and explore global solutions to our local needs."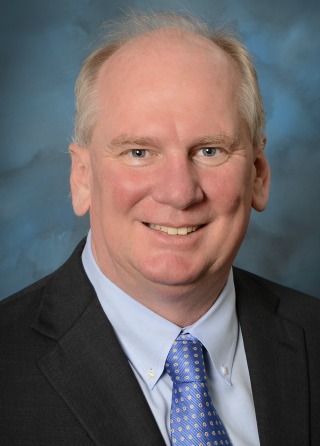 Mark Durcan is CEO of Micron Technology.
A 32-year company veteran, Durcan rose from his first role as a process engineer to chief technical officer, president and, ultimately, CEO in 2012. Under his leadership, the company has delivered the innovation that makes Micron one of the top memory manufacturers in the world.
Throughout his career, Durcan has been a key technical decision-maker in bringing Micron's next-generation technologies and products to market. As CEO he has worked to expand Micron's global presence and enhanced its capabilities both organically and through strategic acquisitions including, Elpida, Rexchip and Inotera Memories. He is also recognized for forging long-lasting partnerships with industry leaders such as Intel and Formosa Plastics.
Durcan currently serves as vice chairman of the Semiconductor Industry Association Board and chairman of the Technology CEO Council. He is chairman of the Micron Foundation, which was formed to advance science, technology, engineering and math education, and to support civic and charitable institutions in the communities where Micron has operations. He also serves on the board of directors for AmerisourceBergen.
Durcan earned both his bachelor's and master's degrees in chemical engineering from Rice University.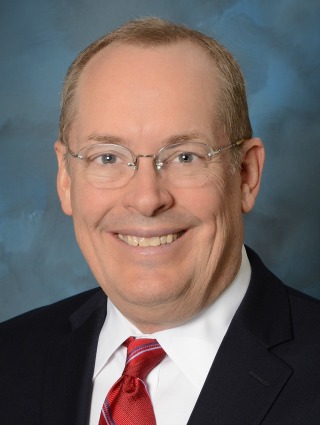 Tom Corrick is the CEO for Boise Cascade Company.
Boise Cascade is a large, vertically-integrated wood products manufacturer and building materials distributor with widespread operations throughout the United States. The company is one of the largest producers of both engineered wood products and plywood in the world, and is the only nationwide full-line, stocking wholesaler of building materials in the United States.
Corrick joined Boise Cascade in 1980. He's worked in a variety of finance-related positions including audit, treasury and planning prior to joining the wood products manufacturing division in 1991. While in wood products, he worked in a variety of increasingly responsible roles in finance and operations, and became an officer of the company in 2004. In 2014, he became the executive vice president in charge of wood products, and assumed his current role as CEO in 2015.
Corrick currently serves as a board member for Boise Cascade and the Treasure Valley YMCA. He is a past chairman for the American Wood Council (AWC). He and his wife, Laurie, have two adult daughters. In their free time, the Corrick family enjoys spending time hiking, traveling and watching the performance arts.
Corrick received both his bachelor's and master's degrees in business administration from Texas Christian University.
"Mark and Tom have a history of building partnerships and community engagement," Whitacre said. "I think they see that same mindset in St. Luke's, where collaboration and community involvement are ingrained into the culture. We are fortunate to welcome them to the board and look forward to their contributions as we continue in our journey to improve the health of people in the communities we serve."