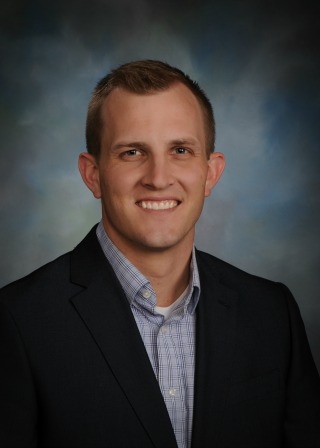 Matt Kaiserman has been selected as the new director of operations at St. Luke's McCall. His first day on the job will be Jan. 23.
Kaiserman is no stranger to McCall. He spent the winter of 2014/2015 here as a St. Luke's Health System administrative fellow, providing operational support to executive leaders while gaining extensive healthcare and leadership experience.
"It was obvious during my time in McCall that all the providers and staff are committed to the community, caring for patients and each other," Kaiserman said. "I knew I wanted to be a part of this team to help deliver on St. Luke's vision as we work to become a highly reliable and value-based organization."
Kaiserman received a bachelor of science degree in political science and a master's degree of business administration from Boise State University.
He started to consider a career in health care while he was studying for his master's. He participated in an internship at Gallatin Public Affairs and was a part of a small team that was instrumental in passage of Idaho's youth concussion legislation (HB 632). He had a stake in the game on the issue of concussions; he was a top athlete in high school and earned a football scholarship to Boise State where he experienced a serious concussion during a post-season bowl game that ended his participation in the sport.
His legislative efforts led to a job offer from St. Luke's Concussion Clinic to coordinate a community-wide program of youth sport concussion awareness and neurocognitive baseline testing for schools and youth sport organizations in the region.
"I always knew I wanted to do something that has an impact on others and is meaningful," Kaiserman said. "Working in health care is a way to give back and provides a unique sense of purpose, as you're part of something that is bigger and has a purpose greater than the individual."
Kaiserman has been part of the St. Luke's team for the past four years. He most recently served as physician services director of operations, managing the operations of 10 specialty clinics across eight urban and rural communities, including all provider clinics serving the McCall region.
Kaiserman and his wife, Kierra, grew up in Nampa and are enthusiastic Idahoans who enjoy everything about the outdoors, including camping, hiking, biking, hunting and fly fishing. With the new position, they're looking forward to adding more winter sports to their family outings. The Kaisermans have a 2 ½-year-old daughter, Kess, and are expecting their second child in May.
"McCall is a special place in Idaho," Kaiserman said. "We fell in love with the people and scenery. We're excited to have this opportunity to live in and experience everything the community of McCall and surrounding area have to offer."