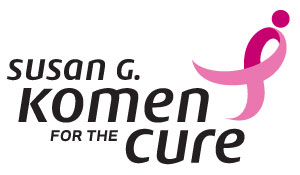 Grants awarded by St. Luke's Health System and the Idaho Montana Affiliate of Susan G. Komen help both agencies support their missions and improve care for people in the communities where they serve.
St. Luke's Community Health Improvement Fund is supporting Komen Idaho Montana through a $30,000 sponsorship for the 2016 Race for the Cure event May 7 in Boise. The sponsorship helps support the event itself and also enables Komen Idaho Montana to provide grants for community health organizations that offer services in breast health screening, patient assistance, and education.
Komen Idaho Montana recently announced their 2016/2017 community grant recipients, with grants totaling $157,500 awarded to 15 programs within Idaho and Montana. The grants will address screening and diagnostic services, and patient assistance.
In the Treasure Valley, Wood River, and Magic Valley regions, Komen Idaho Montana has slated $95,300 to local services, and much of that money was funded by the public's participation in events such as Komen Boise Race for the Cure. Grants supporting St. Luke's programs include:
St. Luke's Breast Care Financial Assistance Program – Funding totaling $32,500 for the 2016 program in Boise. This supports the program's ability to provide financial assistance to patients receiving services through St. Luke's Mountain States Tumor Institute Breast Care Center.
St. Luke's MSTI – A grant totaling $5,000 supports Concrete Needs during Breast Cancer Treatment, a Treasure Valley program that increases financial support for low-income individuals receiving breast cancer treatment.
St. Luke's Magic Valley Health Foundation – The Treasure Chest Project was awarded $2,000 to provide financial support to patients receiving breast cancer treatment.
St. Luke's Wood River Foundation – A project that offers breast screening for women who are uninsured and underinsured received $5,000 in order to provide advanced breast imaging technology to all women.