St. Luke's continues commitment to Genesis Community Health, aiding low-income and uninsured through long-time partnership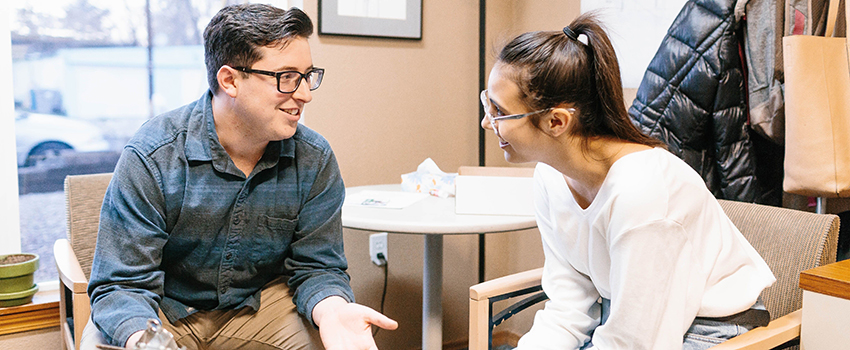 Genesis Community Health currently offers medical, dental, mental and behavioral health care services.
By Alexis Bennett, News and Community
When Genesis Community Health opened its doors more than 20 years ago, it was in large part because of St. Luke's.
Now, St. Luke's is making a significant investment in Genesis and the community's long-term future through a major June gift to their Good Samaritan Project, an effort that will expand their services to the greater Canyon County residents.
The community health nonprofit clinic started in a small, portable building donated by St. Luke's in the parking lot of what has become its Garden City campus. There, Dr. Karl Watts, a St. Luke's-affiliated family medicine provider, and his wife hosted free weekend clinics where they provided primary medical care to low-income and uninsured community members.
They've expanded a lot since. Today, the clinic serves more than 1,600 patients annually.
"This used to be a warehouse, but we renovated it," Genesis Community Health Chief Executive Officer Steve Davis said of the Garden City facility.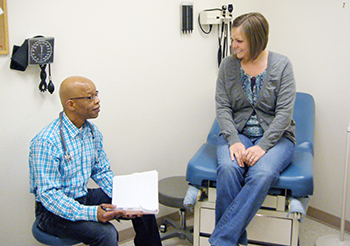 Genesis currently offers medical, dental, mental and behavioral health care services in purpose-built rooms, as well as prescriptions and specialty medicine with the support of more than 200 nonclinical volunteers, volunteer physicians and partnerships with specialists, labs and hospitals, including St. Luke's.
They also have a network of nonmedical community partners that they can refer patients to for help accessing essentials such as food, clothing, housing and tobacco cessation.
"We know that when people can't take care of their basic needs, their health and the health of their families is compromised," said Theresa McLeod, St. Luke's administrator of community health and engagement. "That is why St. Luke's invests in partners and initiatives aimed at addressing social determinants of health such as housing, supportive services and access to quality care.
"These partners then impact the health of individuals one at a time, who collectively contribute to the overall health of our community and population."
Even as the number of individual patients served by Genesis grows, there are still many would-be patients who simply cannot make it to the clinic.
"We see patients as far east as Mountain Home and as far west as Fruitland," Davis said. "We know that there are still patients that we aren't able to serve."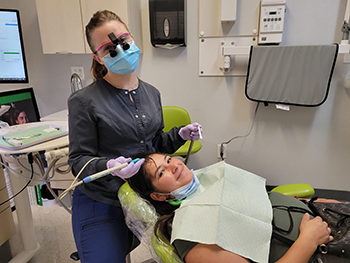 Dental services are another part of what Genesis provides.
That is why they are expanding their presence in Caldwell.
The new Genesis Community Health campus will fill a gap in care access, like the Garden City campus.
"St. Luke's 2023 collaborative Community Health Needs Assessment covering the 10-country region in southwest Idaho, including Canyon County, identified access to healthcare, including dental and vision as one of the high-priority health needs for our community," said Angie Gribble, senior director of St. Luke's community health and engagement.
"Our partnership with Genesis and their plans for expansion in Caldwell will directly address this critical need for our community members."
The expanded clinic will have six medical examination rooms, four dental procedure rooms, three rooms for counseling, three meeting rooms for patients to meet with case workers or care coordinators who can make referrals to nonmedical community health services, four volunteer stations, a medical dispensary and more. The location is also co-located with a bus stop.
Watch a video tour of the Canyon County expansion project here.