Generous donors gave more than $13 million to St. Luke's foundations in 2021 to aid care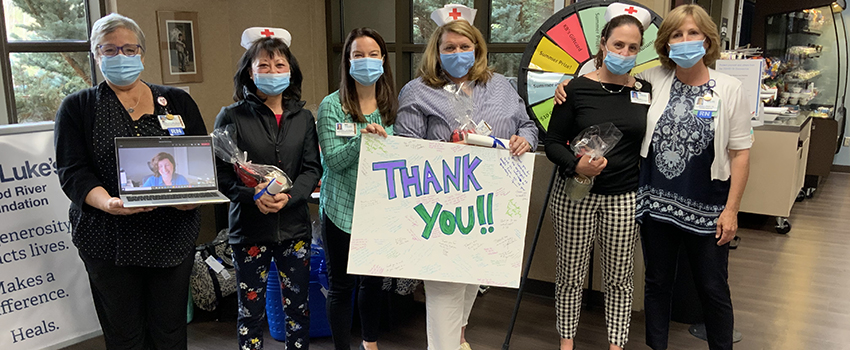 A day of appreciation hosted by the St. Luke's Wood River Foundation.
By Dave Southorn, News and Community
Even in another challenging year as the COVID-19 pandemic continued, St. Luke's teams delivered top-notch care and the community again responded with generosity.
In 2021, St. Luke's five foundations in the Treasure Valley, Elmore, Wood River, Magic Valley and McCall raised $13,666,930 for patient programs and needs across the system.
"Philanthropy keeps our mission going, not only in times of crisis, but every day," said Jeff Cilek, vice president of external relations for St. Luke's Health System.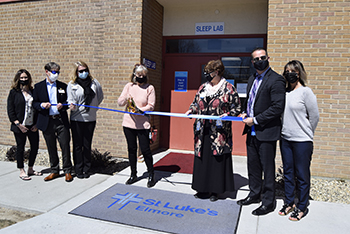 The COVID-19 Response and Staff Support Fund, which generated nearly $2 million in just nine months in 2020, continued to be a strong source of giving from the community, especially with the delta variant surge in fall 2021, and the continuing omicron wave.
"Although our pandemic response efforts are understandably front and center, we are also mindful that care for injured and chronically ill patients does not stop (in a pandemic)," Cilek said. "St. Luke's donors are helping us deliver the best care today and in the future."
Donors have helped with the creation of capital projects, including the expansion of the McCall hospital (from the current 30,000 square feet to nearly 70,000), developing a new housing unit for Wood River hospital employees and aiding in a renovation of Elmore's long-term care unit.
In December, a drive to generate funds to support CAR T-Cell therapy for cancer treatment has thus far welcomed more than $200,000 in donations.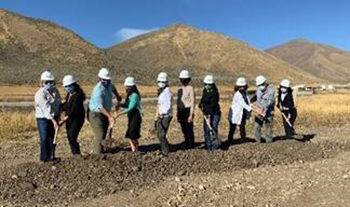 Groundbreaking for Wood River housing.
And generous donors have even helped create a "relaxation room" at St. Luke's Meridian for frontline staff to relax and enjoy those rare moments of calm.
"With the help of the community and foundation, we were able to get a quiet room with a massage chair that really helps me relax during my lunch break and prepare for the rest of my shift," said RN Sueine Almeida.
In addition to monetary donations, there has been a consistent outpouring of support from the community in the form of treats, gifts, cards and notes to St. Luke's frontline workers. Those have meant a lot to team members, letting them know the community has their backs today and tomorrow.
"The personal note of thanks and messages of encouragement we receive from donors for St. Luke's employees and caregivers is so wonderful," said Sarah Foltman, director of development for St. Luke's Health Foundation. "The gifts they give make such a difference in patient care, research, equipment and technology – and now, optimism. Optimism is their gift: better and brighter days are ahead."