The ongoing COVID-19 pandemic has touched every corner of life, at every age.
And though children have made up a relatively small percentage of deaths and major health issues associated with the novel coronavirus, they have faced challenges in their short lives that almost no adults can say they had experienced before the pandemic.
From having to learn remotely to being isolated from friends or not having their usual activities, COVID has placed major difficulties on kids' shoulders – and led to significant impacts on emotional health.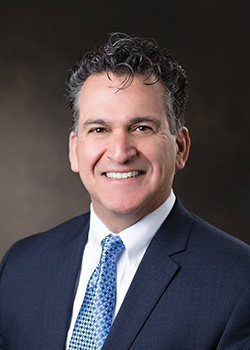 "By far, within our teens and younger children, acute respiratory problems are far less common than acute mental problems," said St. Luke's Children's System Medical Director Dr. Kenny Bramwell.
Dr. Bramwell said that in the past year, there has been a 100% increase or more in visits related to anxiety, depression and suicidal intent among patients under age 18.
"That is a bigger problem for us as a state, when it comes to young people, more than respiratory problems," he said.
"The mental health challenges are real," pediatrician Dr. Noreen Womack said, adding that a recent American Academy of Pediatrics (AAP) study found that positive screenings for depression in adolescents jumped from 5% before the pandemic to 6.2%.
Family disruption has been a major driver of those difficulties, Dr. Womack said. Everything from parents losing or changing jobs to housing issues leading to school district changes and changes in learning, all have led to a decrease in academic achievement.
As the delta variant moves quickly through the country this summer, and vaccination rates remain below goals, kids will be entering another school year with COVID-19 a continuing concern.
The Centers for Disease Control advocates in-person learning and the wearing of masks; local school districts will follow their own policies.
Dr. Bramwell offers a few ways to help kids get into and through the upcoming school year – remain physically active, engage with friends in safe ways, seek medical care when appropriate and get vaccinated as soon as possible.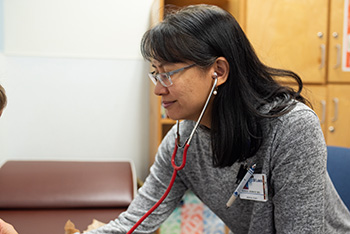 Dr. Noreen Womack
Children age 12 and over can receive the COVID-19 vaccine, which has been proven to be highly safe and is the most effective way to combat the pandemic. Trials are ongoing to determine the safety of the vaccine in younger children.
"We have multiple ways you can curtail the virus, but they are minimally effective compared to the vaccine," Dr. Bramwell said.
Said Dr. Womack: "Everyone is experiencing fatigue. We all should remember to be patient and forgiving with ourselves and each other … stay connected to the things and people that make us happy, while being safe and following recommendations.
"We need to recognize that the systems making the COVID recommendations are comprised of people trying to do the right thing."
The AAP also offers additional back-to-school tips. Here are a few:
Establish rules and expectations with a built-in routine for each day. Keep bedtimes the same, whether learning takes place at the school or home, and limit use of digital devices a half-hour before bedtime.
If your child is learning in school, provide multiple cloth face coverings for your child and label them so they are not confused with another child's. Practice putting on and taking off cloth face masks with your child while avoiding touching the cloth portions. Remind your child that they should clean their hands before and after touching their mask.
Have a conversation with your child's teacher so that the teacher understands how your child is handling these times emotionally and academically, especially if there are any specific issues or concerns to be aware of to help your child feel comfortable and supported upon returning to school.
Talk with your child or teen, and watch for any signs they need additional mental health support.
Keep your child home from school if he or she shows any sign of illness. Make sure the school has an updated list of emergency contacts.
If your child becomes ill, call your care team to discuss symptoms and next steps. Telehealth visits might be an option to assess whether your child needs to come into the office.
Arrange for regular respite. Try to keep yourself safe, healthy and rested so you will have energy for those who depend on you.