Even though they could not take part in the annual celebration in downtown Boise, nearly 5,000 participants took to sidewalks, streets and trails to run, walk, jog, roll and stroll in St. Luke's FitOne in September.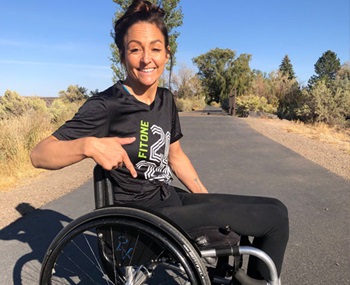 The race was held virtually because of the COVID-19 pandemic, so registrants were able to complete a 5K, 10K or half-marathon wherever they pleased, or on pre-planned courses in Boise, Twin Falls, Canyon County, McCall and the Wood River Valley.
It allowed for the event to take place not on one single day, but opened from Sept. 18-30. The freedom of time and location also gave the opportunity for some to take their four-legged friends along for the fun, too.
In all, 4,780 people registered from 35 states, from Hawaii to New Jersey, plus a pair of members of the Armed Services taking part in the event overseas. The virtual race raised $50,000 for St. Luke's Children's Hospital.
Since 2013, St. Luke's FitOne has raised more than $650,000 for St. Luke's Children's Hospital to support community and school programs that help kids be healthy. Those include hydration stations at schools in the region, "Fit Kits" of equipment to encourage movement, and constructing walking tracks. Seventeen tracks have been completed, with three coming to Filer, Notus and Canyon County.