St. Luke's 2021 IBM Watson Health recognition: better has no limits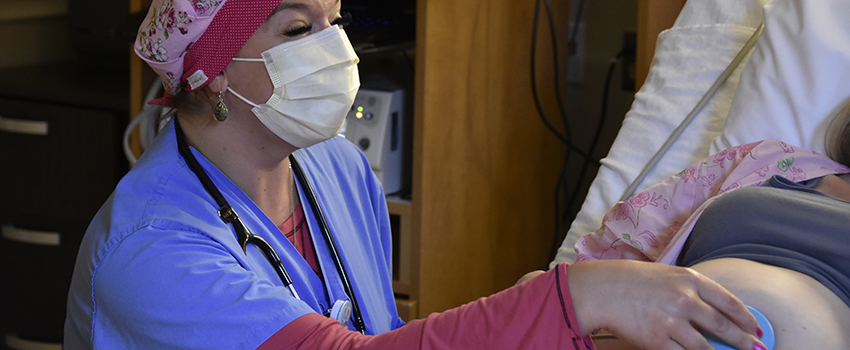 By Bart Hill, MD, News and Community
We learned today that St. Luke's has again been named to IBM Watson Health's listing of the top 15 health systems in the United States; this list includes, among others, Mayo Clinic, Main Line Health, and our colleagues here in Idaho at Saint Alphonsus Health System. This is incredible company to keep.
St. Luke's – and St. Luke's University Health Network of Pennsylvania – are among the five medium-sized systems on this year's list; Saint Alphonsus is among the five best small systems in the country.
The IBM Watson Health organization does all hospitals and health systems a great service by objectively assessing the quality of care in the United States. For health systems, achieving this recognition reflects safer care, better care experiences and outcomes, operational efficiency and fewer lives lost.
IBM Watson Health's is a balanced perspective on multiple aspects of the care we provide. For patients and community members, the rankings represent improved care; from the consumer standpoint, they signify unnecessary costs avoided.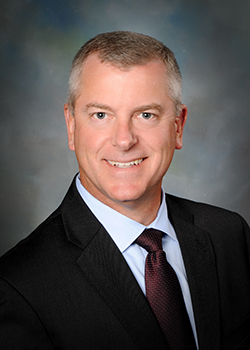 Dr. Bart Hill
For us, because there is no limit to better, they represent an invitation to continue to improve.
I first heard this "no limit to better" concept and philosophy from an experienced cardiologist, a physician I greatly respect and someone who clearly lived by this precept, nearly a decade ago, and it continues to resonate today.
Over the past 10 years, our organization has achieved ongoing improvements, reducing readmissions, scanning medications and putting into place myriad additional processes to ensure improved safety and quality. All of this has required clear expectations, increased standardization and measurable ways to monitor our work. The effort also takes constant vigilance and coaching to remind us all of what is truly important—continual improvement, with the focus always on the patient.
In 2014, I would never have imagined our organization being recognized as a Top Health System by IBM Watson Health for eight consecutive years – and yet, here we are. It was never our objective. We just wanted to make our care safer and more patient-centered and to improve our outcomes—in other words, we knew we could be better.
Receiving that initial recognition was a heavy lift. Sustaining it for these many years has been even more challenging. Consistent performance for eight straight years is a testament to our people, our leadership and most importantly, our culture of compassion and doing our best.
There is great pride in knowing that the sacred work that we as health care workers do every day is making a difference in the lives of our neighbors and being recognized by others, particularly over this past year. As challenges go, if it's not the ever-changing health care industry and our ongoing desire to improve, it's a global pandemic. The St. Luke's team, as with clinicians and care organizations across the globe, rose to challenges as never before, and did so with grace, flexibility and dedication.
We know, and the pandemic reminded us, that challenges will always line the path. The expectation that we have of ourselves, to continually improve in measurable ways, has not changed over the years, and we are now doubling down on additional opportunities.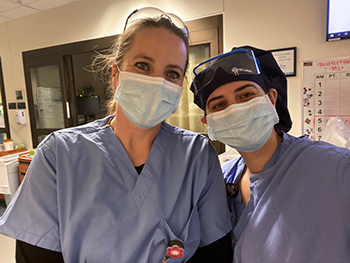 In terms of clinical variation, we know that, among other things, health care-associated infections vary across our sites, even though our evidence-based processes are the same. What we can conclude from this is that in the moment, it is too easy to shift our practices to previous behaviors, more expedient but riskier acts or other perceived priorities.
This is where shifting priorities offer both the opportunity and the solution. Having a foundation of safety first can be the framework to drive all of our outcomes, keeping us focused and significantly and appropriately narrowing the range of variation.
Our challenge to consistently behave and perform as intended to achieve our desired results is now poised to mature, with an organizational commitment to drive safety, quality and experience through high-reliability behaviors.
Along these lines, we have seen the positive impact of reliable hand hygiene and bar code scanning when performed across all sites, and we know that high reliability behaviors support safety, quality, experience, efficiency and even staff engagement.
Because we have seen both the value and the potential, we initiated a thorough assessment and work more than a year ago; for us, the pandemic has only underscored the foundational importance of safety and a safety culture.
It's an exciting time for this work. Imagine the impact of training a workforce of 15,000-plus people to perform and work consistently. How much safer, less costly and more patient-centered could our health care experience become?
We are excited that St. Luke's is ready for this next step of our safety and quality experience. It has never been more clear that there is no limit to becoming even better!