Santa, with Boise Fire Department help, brings cheer to St. Luke's youngest patients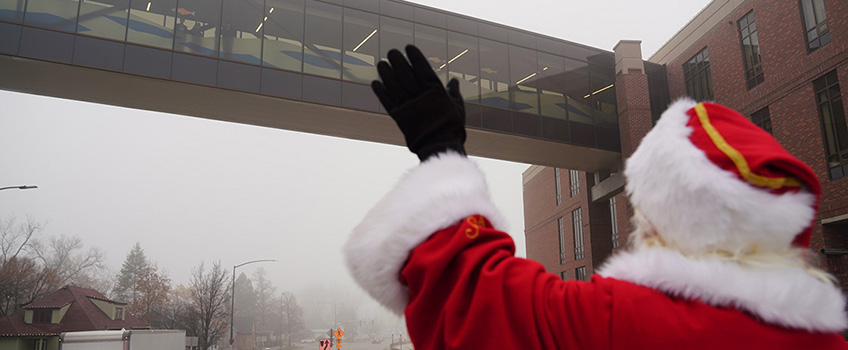 Santa Claus waves to patients and their families on the skybridge Wednesday.
By Dave Southorn, News and Community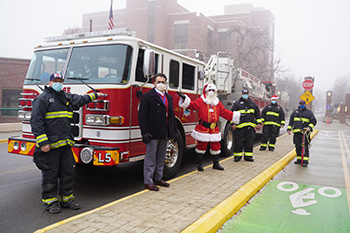 His sleigh looked a lot different, and instead of reindeer, his helpers were firefighters.

But Santa Claus made his seasonal visit to St. Luke's Children's Hospital this week, in very 2020 fashion.

On Wednesday, Santa, wearing a face covering, cruised by with a physically-distanced hello for patients and their families from atop the Boise Fire Department's Ladder 5 truck, bringing holiday cheer on a foggy day.
From the skybridge and room windows, they gave big waves to the big man in the red suit on the street below as the engine made a few loops to make sure everyone could say hello from a safe distance, given COVID-19 precautions.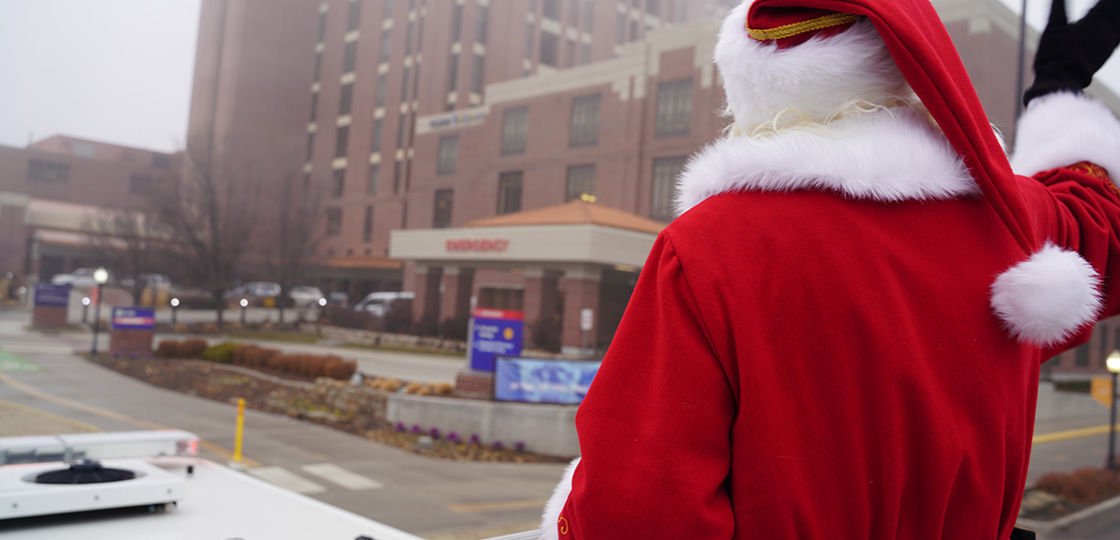 Decked out with an honorary St. Luke's employee badge, the engine's lights giving him a festive glow, Santa also drew plenty of attention from passing vehicles. He even made the day for youngsters at a Little Luke's Early Learning Center, who gathered in the playground to see the special sight.
Even though Santa – and Santa's kind helpers in the community – can't bring gifts in person this year, there are still ways to donate gifts before Christmas to St. Luke's Children's Hospital. Please see our Santa's Toy Box guidelines for ways to set up appointments for dropoffs, along with what we can and cannot accept. You can also find other ways to donate to St. Luke's here throughout the year.