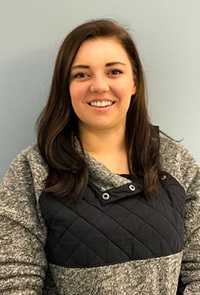 At about 5:30 p.m. on July 13, nurse Erin Hecht and her boyfriend headed out to pick up groceries as Kristen Parker, a radiologic technologist, and her husband were driving to an auto store.
Around the same time, the couples converged, along with another St. Luke's employee – at the scene of a major accident at Kuna and Meridian roads in Meridian.
A man driving a Jeep had been T-boned by an industrial truck, his legs pinned under the steering wheel. He was in bad shape, Hecht said.
Arriving before firefighters or paramedics, Hecht, a nurse in Boise's Pediatric Intensive Care Unit, was met by an unidentified St. Luke's co-worker who had witnessed the accident and rushed to help the driver.
The co-worker handed Hecht some gloves so she could reach in the driver's side window to assess the man's condition and help calm him.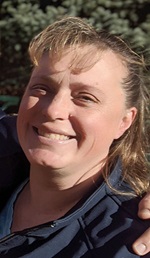 Kristen Parker
As she did, a voice from behind the man said, "Hey, I recognize you!"
It was Parker, a technologist at St. Luke's Boise's Radiology, who was holding the man's head to stabilize his neck and had seen the accident as well. Parker's husband had called 911.
"The gentleman kept repeating himself, which to me meant head trauma," Parker said. "I was holding c-spine from behind and he kept trying to move around so it made it a challenge and twisted my wrist into an awkward position.
Hecht and Parker took turns stabilizing the man's neck and reassuring him that help was on the way, that his wife would be called and that he was being cared for.
"It was nice to see a familiar face and to have worked with her before," Parker said. "I have worked with Erin on multiple occasions taking care of patients so there was an instant sense of trust of her and her skill set."
When firefighters arrived, they removed the driver's door and prepared to remove him just as emergency medical services reached the scene.
"I never want to be that close to the jaws of life again," Parker said.
The St. Luke's team then stepped back and handed off to EMS what they knew of the accident, the man and his history.
"I was so proud that St. Luke's had this guy's back, out in our community, off the clock," Hecht said. "I have no doubt that there are countless stories like this one, of St Luke's employees answering the call when community members need help.
"Our team is made up of truly amazing people, doing extraordinary things."