What follows is the full note that St. Luke's Health System President and CEO Chris Roth received Saturday, April 18, from Dr. Allan Korn, St. Luke's Health System board member.
---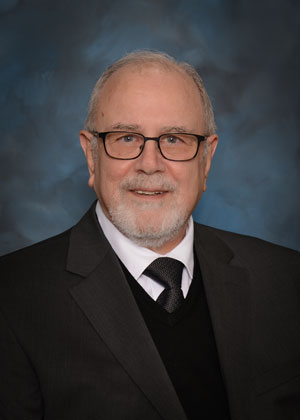 "I write to you as one of 17 members of the SLHS board. I know that each of its members feels as I do, but because of my background, I wish to share these thoughts with those who define SLHS: its staff and community of people dedicated to the improvement of lives in Idaho.

"Prior to coming to Boise, I worked for almost 18 years as the national chief medical officer for the Blue Cross Blue Shield Association.
"During my tenure, we dealt with anthrax, Hurricane Katrina and Sept. 11, 2001. Our Washington, D.C., office, comprising 300 people, had its mail delivered from the Brentwood Mail Sorting Facility, contaminated with anthrax. The CDC would neither return my calls nor answer my questions. We managed on our own and protected our employees.
"In the aftermath of Hurricane Katrina, while governmental responses were ineffective, the Louisiana BCBS Plan, with others in Louisiana, quickly gathered pharmacy data to forward to the Astrodome in Houston and other shelters to help volunteer nurses and doctors glean diagnoses and prescribe proper medications, all in less than a week. What would we do without our pharmacists?
"On Sept. 11, 2001, Empire Blue Cross Blue Shield in New York City, with its offices in Tower One of the World Trade Center, lost everything. Thirteen lives were lost; being located on floors nine through 13 facilitated escape for many. Paper and computers disappeared in an instant. Within two days, Empire BCBS was operating across the Hudson River in space rapidly evacuated by Horizon BCBS. Within 30 days, all claims were paid.

"In each instance, it was the creativity, dedication and perseverance of those doing the day-to-day work who made the critical difference. Management had prepared them well. They did not need to be told what to do. They simply did it.

"What I have witnessed in this country, state and region in the past three months dwarfs even those experiences, each of which, though tragic, was time-limited.
"As board members, we interact with senior management, and over the past several years, with many of you as well. What we have recently observed as your trustees, friends and sometimes-patients surpasses anything that we might have anticipated.
"Selfless dedication by each of you, including food services, maintenance, transportation, IT, cleaning, laboratory and radiology technicians, as well as clinicians and many others, swells our chests with pride.
"We certainly salute each and every one of you.
"One more thing: Whenever I offered a job to a new employee to join us in the BCBSA Office of Clinical Affairs, as they walked from my office I would stop them and say, 'By the way. When I hire you, you can only work for me for one year. After that, I work for you.' And I did.

"Today, I am proud to say that the trustees of SLHS work for you. We are unconditionally supportive of the work you do, but of even greater importance, in awe of your dedication and courage.
"We have your backs."