Move to JUMP building energizes FitOne Expo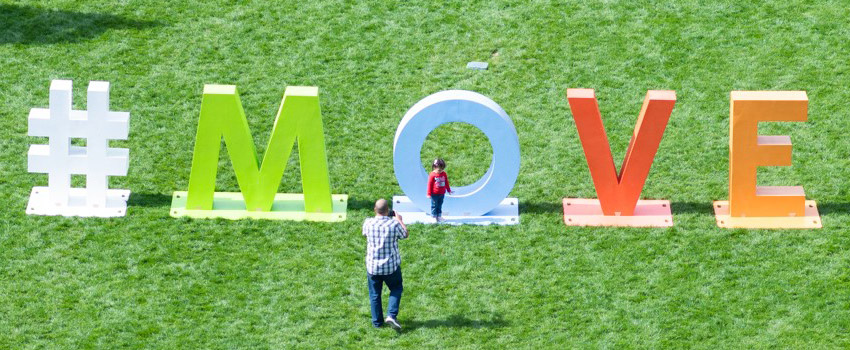 By Chris Langrill, News and Community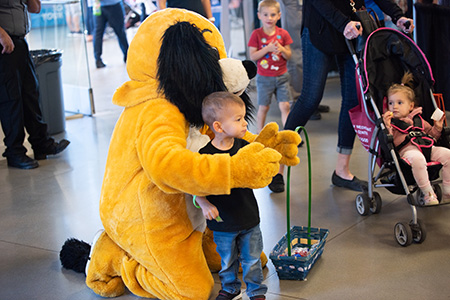 Change is in the air across the Treasure Valley, as temperatures are dropping – along with the leaves.
Change was also in the air at this year's St. Luke's FitOne Healthy Living Expo, as it was the first year that the Expo's festivities were held at JUMP - or Jack's Urban Meeting Place - in downtown Boise. Vendor booths were on first, fifth and sixth floors, with activities available throughout the building and outside.
"We were really excited to do something new and different and have the opportunity to evolve," said Lynn Neil, FitOne Expo and programs director. "So, when the opportunity came up to move to JUMP we were all over it.
"We said, 'This will be a wonderful affiliation, with the energy of JUMP and the energy of FitOne.' Our tagline is Move for Fun, Get Fit for Life. Well, the JUMP building is full of life, it's full of energy and it's vibrant and fun. That's what FitOne is, too."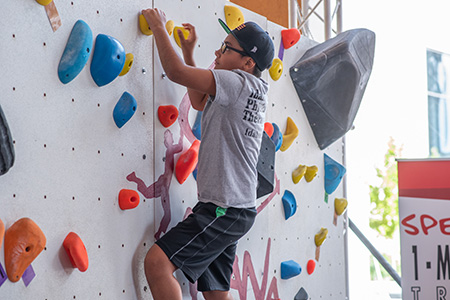 That vibrant energy was on display throughout the Expo. Participants were able to make their way through the vendor booths on their way to picking up FitOne race packets. Children enjoyed the playful features of JUMP, both inside and out. The Idaho Tennis Association was on hand for Tiny Tennis, First Tee of Idaho was helping kids with their hand-eye coordination and a soccer challenge was conducted outside the front entrance.
Even the elevators were festive, as JUMP's visitor experience specialists played music as they cheerfully ushered guests up and down the building's floors.
Shu's Idaho Running Company has been involved with the event for more than 20 years, and co-manager Leone Rusher has managed the store's booth for several years. So, Rusher has literally had a front-row seat as the Expo has changed through the years.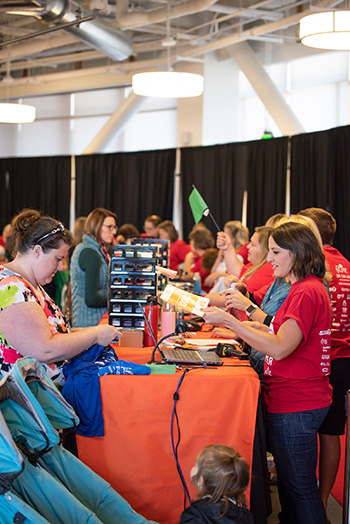 "It's definitely evolved into a very health- and fitness-minded event," Rusher said. "It really focuses on physical fitness, inside and out. … And it's nice because it involves the entire family, so there's something for kids and everybody now."
Rusher embraced the new location for the Expo.
"I think doing something different is always fun and exciting," Rusher said. "I think the layout is great, and it gives people the opportunity to come and see JUMP, if they haven't been here before. I think being in this new location you're going to see more participants come and pick up their own stuff, because they want to see what the layout is like."
The Expo averaged about 12,000 attendees in recent years when it was held at the Boise Centre on The Grove, and Neil felt like year's attendance could exceed that.
Kathy O'Neill, the community engagement director for JUMP, said she was excited to see the building full of people wandering from floor to floor.
"It's the largest event we've done," she said. "We had grand-opening celebrations when we first opened in December of 2015, and we had around 5,000 for each of those. … But this is the very largest that we've had to date. It's been a great opportunity for us to open the doors and have St. Luke's create these awesome programs throughout and allow people in the community come see it for the first time."
O'Neill said the JUMP staff was especially pleased to see the Expo be such a success.
"JUMP is a space where we're creating this environment for inspiring human potential, which really aligns well with FitOne's mission of inspiring people to be healthy," she said. "It's been fun for us."