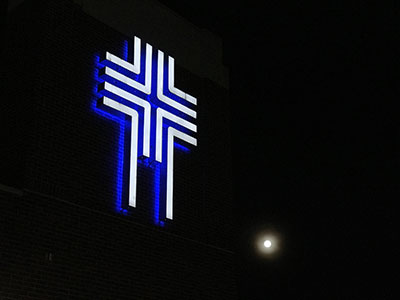 One person dies by suicide every 12 minutes in the United States making it one of the leading causes of death. Idaho has one of the highest rates of suicide in the nation and is 50% above the national average.
To save lives and bring those numbers down, St. Luke's Health System will use a research award from the Patient-Centered Outcomes Research Institute (PCORI) for a study of suicide prevention techniques in adults and adolescents.
"Suicide is preventable. Our goal with this research is to determine the best way for health systems to help their patients who may be struggling with suicidal thoughts to live happier, healthier lives," said Dr. Sam Pullen, System Medical Director for Behavioral Health.
The study known as the SPARC Trial will compare two evidence-based interventions already in practice at St. Luke's. Those include structured safety planning with follow-up support from a suicide prevention hotline versus safety planning alone. The goal is to use the data to determine the most-effective approach to preventing someone from taking their life and ensure that people receive the appropriate behavioral health treatment.
Safety planning involves suicidal patients working with their providers to develop an action plan that they can use if they have suicidal thoughts in the future. The follow-up intervention will include a phone call from a suicide prevention hotline specialist and a series of supportive text messages sent to the patient.
Dr. Pullen and Dr. Anna Radin are the co-principal investigators for this study. Together with researchers, doctors and other health care providers, they will collect and study the data across 29 St. Luke's sites in Boise, Meridian, Nampa, Wood River, McCall, Mountain Home, Fruitland and Magic Valley. The study aims to work with 1460 participants, 500 of whom will be adolescents. The teams will work with eight local emergency departments, as well as 21 primary care offices.
"Half of people who die of suicide visit their healthcare provider within a month of their death, yet there is a lot we still do not understand about the best way for providers to help prevent suicide. This study will answer key questions about how best to save lives and has the potential to change the way suicide prevention is managed in health systems across the US," said St. Luke's applied research scientist Dr. Anna Radin.
Joining St. Luke's will be researchers from the University of Washington, University of Idaho, University of Pennsylvania, and Columbia University; community partners at the Idaho Suicide Prevention Hotline, Empower Idaho, and the Idaho Federation of Families for Children's Mental Health; and people with lived experience with suicide.