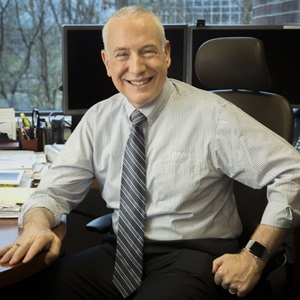 David C. Pate, M.D., J.D., St. Luke's Health System's president and CEO
BOISE, Idaho – Nov. 6, 2019 – Dr. David Pate, president and chief executive officer of St. Luke's Health System, announced Wednesday that he will retire at the end of January 2020.
Chris Roth, St. Luke's senior vice president and chief operating officer, will succeed Dr. Pate, effective in February. The two will work over the next three months to effect a smooth transition and seamless operations.
Dr. Pate has guided Idaho's leading health-care organization and the state's largest private employer for 10 years, during a time of unprecedented change in health care.
"I wish to thank the St. Luke's Health System Board of Directors for this amazing, once-in-a-lifetime opportunity to lead St. Luke's through this tremendous time of transformation," Dr. Pate said. "The board entrusted this precious community asset to me, and I am glad to be able to say that I will leave our organization well positioned, financially, structurally and operationally, and decisively headed into an innovative, integrated and very bright future."
Dr. Pate, an internist and attorney, has served as St. Luke's president and CEO since August of 2009, coming from executive roles at the Texas Medical Center in Houston. Under his leadership, St. Luke's has routinely been recognized for the quality of its care and outcomes. For six of the past 10 years, St. Luke's has been named one of the top health systems in the country, putting it in a league of only a handful of the very best health-care organizations in America.
Even as St. Luke's quality and outcomes have significantly improved, Dr. Pate also has successfully led the transformation of the health system's business model such that more than 30 percent of St. Luke's business now represents the organization's full accountability for patients' outcomes.
"I could have accomplished nothing without the amazing team that I have had the honor of leading; St. Luke's success has been the result of our collective effort," Dr. Pate said. "The depth of talent we have in our organization is remarkable, and that depth will carry St. Luke's forward. We have among the best leaders in health care that I have ever been privileged to work with; the team and the leadership within the team give me great confidence in the direction and future success of St. Luke's Health System."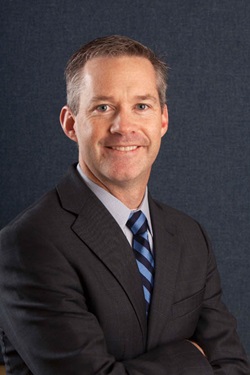 The St. Luke's Health System Board of Directors assessed multiple options before determining that the organization would be best served by Roth, a seasoned leader and executive with a proven track record who has been with the system for a dozen years.
"Chris is a terrific leader, a strong relationship-builder and someone who is deeply knowledgeable of St. Luke's and the forces that impact health care," St. Luke's Health System Board of Directors Chairman Rich Raimondi said. "Dr. Pate's vision and leadership have elevated St. Luke's so that we are looked to as a model of health-care transformation. Chris was the logical successor, given his experience, track record and passion for St. Luke's and our mission."
Roth joined St. Luke's in early 2007, when the organization had been a health system for less than six months, as vice president and chief operating officer for the Treasure Valley region, coming from executive and leadership positions with Northwest Hospital & Medical Center in Seattle, Ochsner Health System in New Orleans and other health-care organizations.
He has a proven track record of strategic planning, goal-setting and driving performance in multiple health-care settings; at St. Luke's, Chris has led the Boise downtown hospital, guided development and municipal approval of the St. Luke's Boise master campus plan and helped to architect the integration into the system of multiple clinics, practices and hospitals, including what are now St. Luke's Elmore and St. Luke's Rehabilitation Hospital. Working closely with the St. Luke's Health System Board of Directors, Dr. Pate and community stakeholders, he has played a pivotal role in shaping the health system.
Dr. Pate's announcement was anticipated by the St. Luke's Health System Board of Directors, which weighed options for internal succession and external recruitment and assessed highly skilled and talented potential successors before arriving at its decision to select Roth as St. Luke's next leader.
"It's wonderful for us all to have the next few months to work together, and I'm excited for what's to come," Raimondi said.
A community institution in Idaho since 1902, St. Luke's comprises eight hospitals, St. Luke's Children's, a nationally recognized cancer center and more than 200 clinics throughout southern Idaho and into eastern Oregon. St. Luke's is the only health system based in Idaho and employs more than 14,000 people. As an invested participant in our communities, and as the only Idaho-based, not-for-profit health system, the organization cares for and cultivates civic life and wellbeing through millions of dollars in unreimbursed services, care and investments in community services and programs. Philanthropic investment from thousands of donors provides funding for patient access, cutting-edge research, children's programs, technology and life-saving services.