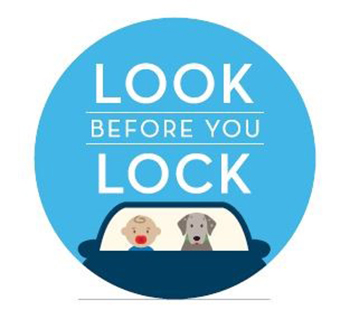 With temperatures warming up, St. Luke's Children's Hospital and Boise police are teaming up to remind the community about the dangers of leaving kids, pets and elderly loved ones inside parked vehicles.
The "Look Before You Lock" campaign kicks off May 1 and will run through the summer, with flyers, posters and stickers to be distributed throughout Boise. The campaign is designed to remind the community to look out for kids left in vehicles and to encourage parents and caregivers to make a habit of checking for children before leaving a vehicle.
Boise police typically respond to about 10 calls each summer that report a child left in a car.
In Idaho, seven children have died from heatstroke after being left in a car since 1998. The most recent were a 10-month-old and 5-month-old in 2017.
"A child's core temperature can increase three to five times faster than that of an adult," St. Luke's Children's Hospital pediatrician Dr. Brian Birch said. "That increase in temperature can cause permanent brain or neurological injury, or even death, in just a very short time."
The inside of a car heats up fast, even with the windows cracked. When it's 75 degrees outside, the inside of a car can reach 94 degrees within 10 minutes and 109 degrees in 30 minutes.
"Not only is it a dangerous and heartbreaking situation, it can be criminal," Boise Police SVU Detective Tonya Newberry said. "The person responsible can be charged with felony injury to a child if that child is hurt, or a misdemeanor even if they're lucky enough to be OK."
Most cases are accidental. In more than half of such instances in the U.S. in which children have died, they were simply forgotten by a caregiver, and more than a quarter happened when children accessed the car on their own.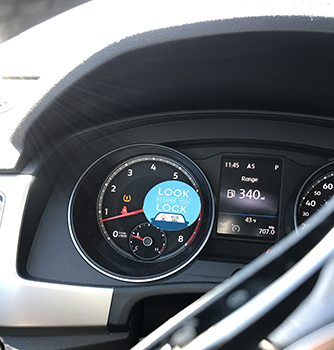 Place the campaign sticker in a visible place, such as the dash as a reminder to check for pets or kids before locking and leaving the car.
Safety tips:
Never leave a child in an unattended car, even with the windows down.
Check to make sure all children are out of the car after you reach your destination.
Don't overlook sleeping infants.
Teach children not to play in or around cars.
Keep car keys out of reach and sight.
Always lock car doors and trunks, especially when vehicles are parked in the driveway or near the home.
Keep rear fold-down seats closed to help prevent kids from getting into the trunk from inside the car.
Be wary of child-resistant locks. Teach older children how to disable the driver's door locks if they unintentionally become trapped in a motor vehicle.
Contact your automobile dealership about getting your vehicle retrofitted with a trunk release mechanism.
St. Luke's Children's Hospital and Boise police encourage the community to share safety tips with childcare providers, teachers, relatives, friends, family and neighbors. If you see a child, senior or pet alone in a vehicle, get involved. Call 911 immediately and if the child seems hot or sick, get them out of the vehicle quickly.