St. Luke's celebrates inaugural hospitalist day
By Randall Post, News and Community
March 7 is the first-ever National Hospitalist Day, celebrated on social media by the Society of Hospital Medicine with the hashtag contest #HowWeHospitalist.
What's a hospitalist? A dedicated in-patient physician who works primarily in the hospital setting, rather than individual clinics.
Meet three of St. Luke's hospitalists from across the system.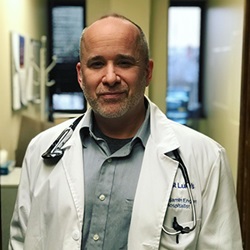 Dr. Ben England
St. Luke's Treasure Valley hospitalist Dr. England shares the story of how he became a hospitalist and what makes St. Luke's so special.
"I started out as a traditional internist. I did a mixed inpatient-outpatient practice and after doing that for about five years, I found that I gravitated towards the hospital side and what it came down to was these were the sickest patients. I felt that I had the biggest impact on their care. It was the most satisfying for me. You can admit someone, deal with their acute illness, see them get better and get home. That's very satisfying. After being in it for about five years I made the switch to being a full-time hospitalist.
"One of the things that we've done is the group has established a very high standard of patient care. There is definitely a priority set on that in terms of time spent and expectations for the group. It's not just that we're all expected to be good, individually, but the rest of the group holds us accountable to that. That's admirable. It's something I haven't seen. This level of dedication is not typical.
"I like the teamwork aspect of it. I can leave for my shift knowing assured that my patients are going to be in good hands. Not just that, but I just enjoy the aspect of working with the ancillary services, with the nurses, everyone is on the same team working for a best outcome, which is a great feeling."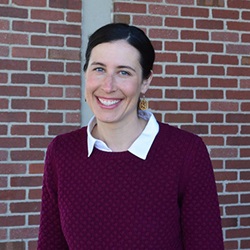 Dr. Kathyrn Schneider
Dr. Schneider is a hospitalist in Wood River who completed her residency at Family Medicine Residency of Idaho.
"Dr. Schneider is a wonderful asset to our organization. Her enthusiasm and collaborative approach to patient care will certainly keep our patients safe and satisfied with their care," said Angela Brady, nursing manager for Wood River.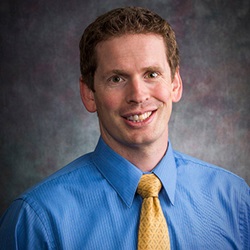 Dr. Brent Duff
Dr. Duff grew up in Paul, Idaho, and was happy to return to the Gem State when a job in Magic Valley opened up.
"I think as a hospitalist I can improve patient care because I can spend most of my time focusing on the type of problems that land patients in the hospital, and in a sense, become a specialist and stay up-to-date on treatment of these problems.
"I also am here in the hospital so when changes need to be made in a patient's care, I am readily available. Also, in recognizing diseases that are common here in the hospital, I may be able to minimize the lab tests or imaging that others might utilize when unfamiliar with these diseases.
"I'm accustomed to taking care of patients who are at the end of life. Taking good care of people as they're passing is one of the things that I am proud of. Being able to convey to the patient and their family that the course of their disease is terminal, but that we can make the rest of their time here on earth as comfortable and as dignified as possible is another thing that I think is valuable to healthcare but also to the family and patient.
"Healthcare and healthcare payment is changing. We form a part of a team to minimize patient's exposure to the in-patient setting. Enrolling patients in post- acute care programs and communicating to primary care providers is an important part of what we do. >
"Over the last year, our group has been focusing on how to keep certain sub-populations of patients out of the hospital by assuring enrollment in the cardio-pulmonary rehab programs here in Twin Falls to hopefully minimize patients' in-patient stays and also to improve patients general overall functional status and health."