St. Luke's newborns celebrate heart month in style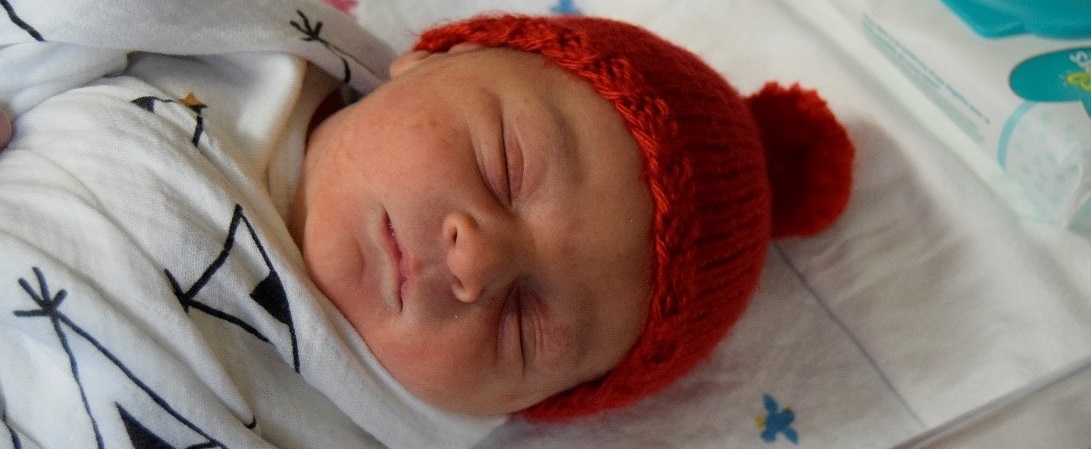 By Anita Kissee, News and Community
As if St. Luke's youngest patients could be any more adorable, every newborn will be topped off with a red handmade beanie in February.
Part of the American Heart Association's Little Hats, Big Hearts™ campaign, the caps are meant to raise awareness of congenital heart defects and prevention.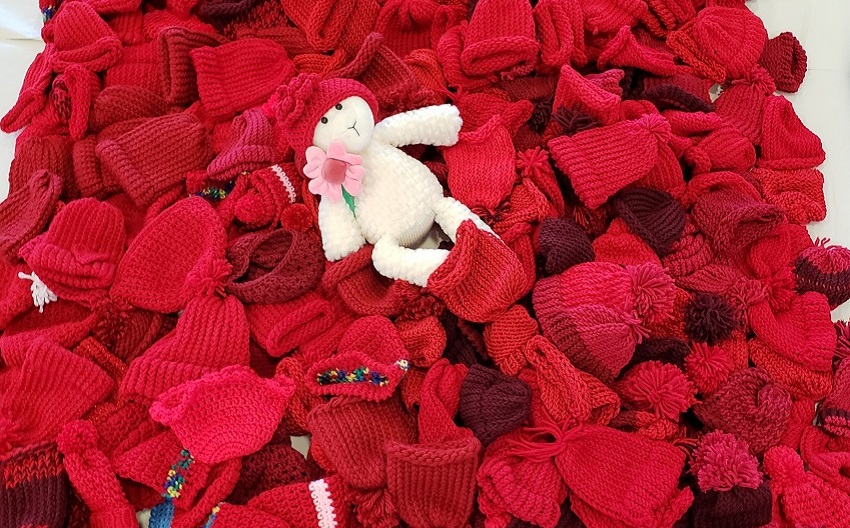 Every year, more than 40,000 babies in the U.S. are born with a heart defect, making CHDs the most common birth defect in the nation. Defects range from mild to serious and account for up to 30 percent of infant deaths caused by birth defects.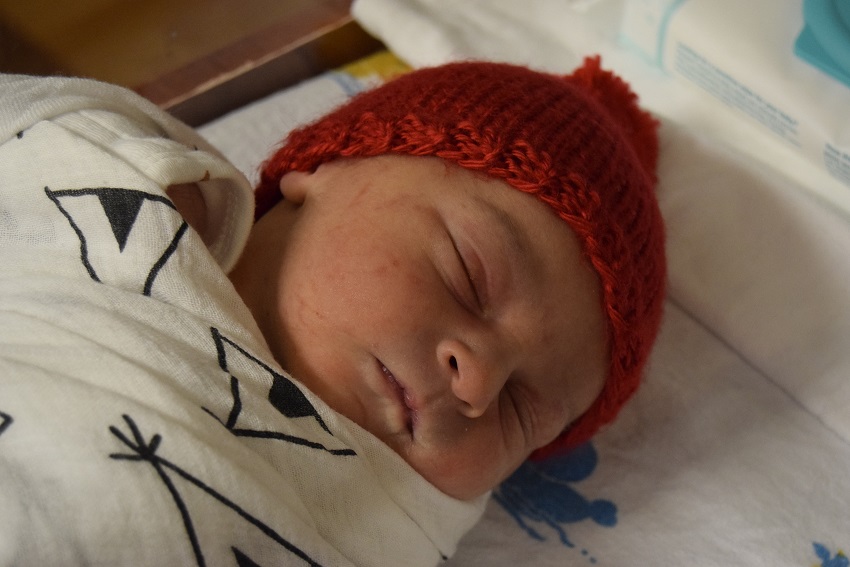 Volunteers from the Meridian-based company
Scentsy
knitted and crocheted thousands of hats for St. Luke's babies around the state and for others around the country. Members of the Air St. Luke's Maternal Child team also pitched in, knitting and crocheting in their downtime to have hats on hand for babies transported by Air St. Luke's in February.