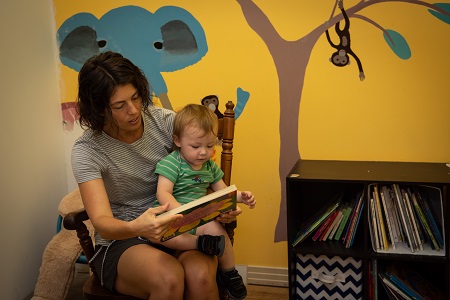 For cities across the country, ending homelessness is often considered too tough to tackle, too bold a goal. But to the employees at CATCH, Charitable Assistance for the Community's Homeless, it's common vernacular.
"Our vision is 'every family, every person, a home,'" said Wyatt Schroeder, CATCH's executive director.
A Boise-based nonprofit organization created in 2006, CATCH helps more than 250 people a year in the Treasure Valley who are experiencing homelessness. Schroeder and the CATCH team assist the community's most vulnerable to find housing and access services and resources.
"We have a saying at CATCH that we will be the most collaborative person in every room, and we want to collaborate more. In order to make 'home' possible, we frankly need to do more," Schroeder said. "We need to do more and do better in terms of making housing possible for every family and every person."
CATCH recently received a financial boost to increase its outreach efforts as it was one of 25 nonprofit organizations to receive a SelectHealth Select 25 grant, presented by St. Luke's earlier this month.
The Select 25 grants are awarded to organizations that promote wellness and health, build strong communities, assist individuals with special needs and create safe environments, according to SelectHealth.
"More and more, we are realizing that health is a community responsibility," Schroeder said. "The days of the lone wolf are over. At CATCH, we know that it takes a community to make a home. That's what this award from SelectHealth means: reshaping for our most vulnerable neighbors what home means. Many hands – funders, volunteers, partners – bettering one life."
Along with $2,500 grants, the Select 25 recipients also receive professionally produced videos that highlight their organization and large banners—the types of marketing materials many small nonprofit organizations don't have the budget to cover.
SelectHealth has presented the Select 25 grants in Idaho for the past three years. This year's recipients represented St. Luke's service area across Idaho, from Magic Valley and Wood River to the Treasure Valley and Cascade area.
"These local nonprofits that are all going after very, very important aspects of community health are critical to actually improving the health of communities," said Dr. Pate, president and CEO of St. Luke's. And, they are doing great things around promoting access to care, addressing mental health needs, addressing food insecurity—so many things that are really critical to improving the community's health."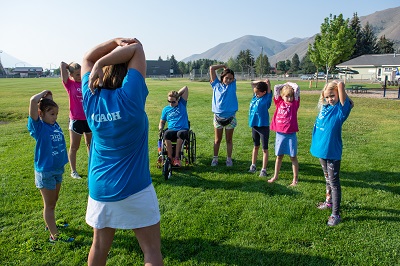 Girls on the Run of Wood River Valley
2018 Select 25 Idaho recipients
BabySteps
Big Brothers, Big Sisters of Southwest Idaho
Boys & Girls Club of Western Treasure Valley
Cascade Food Pantry
Cascade School District
CATCH
Children's Home Society
Faces of Hope Foundation
Family Health Services
Girls on the Run of Wood River Valley
Helping Hearts and Hands
Learning Lab
Meridian Food Bank
Metro Community Services
Mustard Seed Ministries
NAMI – Wood River
Payette River Bicycle Movement
The Phoenix
Sleep in Heavenly Peace
Terry Reilly Health Services
The Hunger Coalition
The Idaho Foodbank
The Shepherd's Home
Treasure Valley Behavioral Health
Twin Falls Senior Citizen's Federation