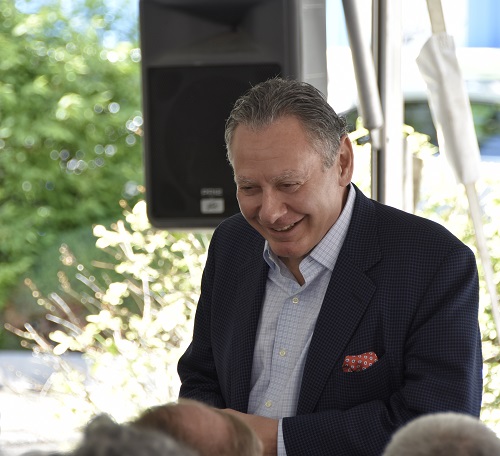 St. Luke's wouldn't be able to make such a difference in communities across Idaho without the help and support provided by individuals and businesses throughout our state and beyond.
That's why it's especially important to recognize the people who help St. Luke's fulfill its mission.
The Ralph J. Comstock, Jr. Light of Philanthropy Award is one of the most significant ways St. Luke's recognizes important individuals for their outstanding achievements in leadership, philanthropy and humanitarianism. Since 1996, the award has been given to leaders in education, business and community, trailblazers in the nonprofit sector and champions of Idaho.
This year, Doug Oppenheimer was selected because he embodies the characteristics of Ralph J. Comstock, Jr. Oppenheimer has dedicated his life and work to making Boise the best city it can be and sharing his spirit and generosity far and wide.
"As St. Luke's has come together as a health system, Doug Oppenheimer has been instrumental in leading the work of aligning the philanthropic entities in each of the communities St. Luke's serves," said Bill Gilbert, St. Luke's Health Foundation Board chairperson. "Doug has been a leader that engenders trust from everyone, regardless of where they come from."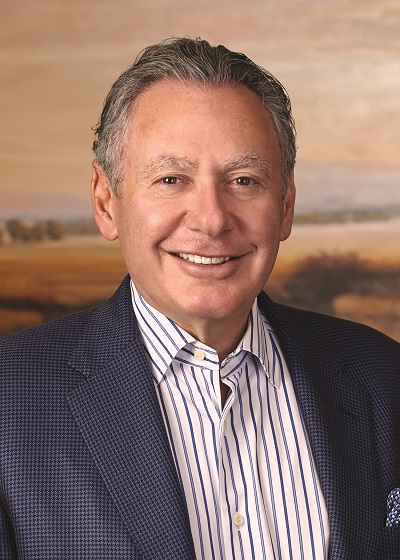 In addition to his work as the president and co-owner of Oppenheimer Companies, Inc., Oppenheimer has been a member of the St. Luke's Health Foundation Board since 2007 and served as chairperson from 2013 to 2015. He played a large role in the successful cultivation of one of the largest philanthropic commitments in St. Luke's history ($5 million from Idaho Elks Rehabilitation).
Oppenheimer is a Boise native and he comes from a family of community leaders for whom giving back is a way of life. A graduate of the University of Idaho, Oppenheimer also pursued additional educational opportunities at Chapman College and Stanford University. He received an honorary doctorate degree in Humane Letters from the University of Idaho in 2012.
"Without the wisdom, expertise and time of leaders like Doug Oppenheimer, St. Luke's simply wouldn't be able to continue to evolve and grow to meet the health-care needs of our communities," Gilbert said.
Oppenheimer will receive the Ralph J. Comstock, Jr. Light of Philanthropy Award in a ceremony that begins at 6 p.m. on Friday, Nov. 2 at the Boise Centre. Tickets to the St. Luke's Ball are available through the St. Luke's Health Foundation. Register online here or call to register or for more information at 208-381-2123.