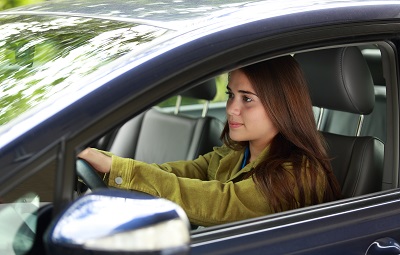 Bad driving habits continue to be a serious issue in Idaho, especially among young drivers.
Nearly half of Idaho high school students have texted or emailed while driving, and almost 16 percent reported to have been in a car driven by someone who had been drinking, according to the 2017 Idaho Youth Risk Behavior Survey.
The St. Luke's Children's Hospital wants to change those stats, and recently received a grant from the Idaho Office of Highway Safety to create a campaign focused on helping local teens become better drivers.
"Our goal is to have youth talk to youth about how to be a better driver," said Sherry Iverson, director of patient and family services for St. Luke's Children's. "As adults, we are quick to say they are texting and driving. They might be a better driver if they didn't have six kids in the car, or if they don't eat and drive, or if they wear their seatbelt."
Starting in January, St. Luke's Children's will convene a leadership team of 10 high school students from the Treasure Valley school districts, including Boise, West Ada, Nampa, Caldwell and Kuna.
The group will be tasked with creating a toolkit for schools to increase awareness of bad driving habits and how to fix them. As part of the campaign, students in each school will create customized license plates with messages related to distracted driving.
The teen group will also create messages to be read during morning announcements at schools, and build cardboard cars to be displayed during assemblies, homecoming rallies and parades throughout 2019, including Meridian Dairy Days and Kuna Days.
St. Luke's Children's will also partner with local law enforcement and transportation officials to provide education to youth on good driving habits.
The St. Luke's Children's staff said they recognize that each teen driver is different, and some teens may follow a few safe driving habits, such as wearing a seatbelt, but struggle with others, like texting while driving.
"We want it to be individualized and for teens to make decisions about themselves," Iverson said.
Students from 53 high schools across Idaho participated in the Idaho Youth Risk Behavior Survey, which showed that car crashes are the leading cause of death among youth. It also showed that 7 percent of students rarely, if ever, wear a seatbelt.
This youth-led campaign will aim to address that problem.
"We love to work with youth and see how creative they are," Iverson said. "Getting messages from youth to youth is the best way to approach it, and maybe from distracted driving we are quick to criticize that youth are not good drivers. If we are really honest, we could all do something to be a better driver. I think we will all learn as adults and it will have a ripple effect through families."