Crews wrap up major road projects around the Boise hospital with an aim to improve safety, help traffic flow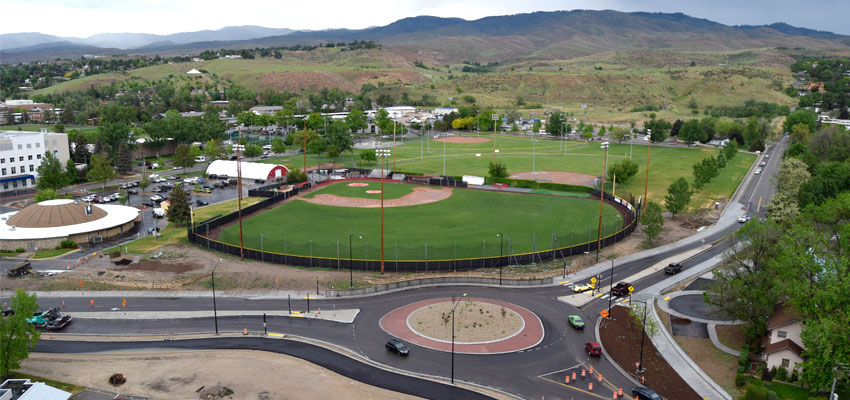 By Anita Kissee, News and Community
In one year the way cars, bicycles and pedestrians move around the Fort Boise area has drastically changed as a major transportation and infrastructure improvement project is now complete around St. Luke's Boise Medical Center.
St. Luke's, the city of Boise and the Ada County Highway District teamed up to overhaul intersections, roads, sidewalks and bike lanes in an effort to improve safety for those driving, walking or riding to and from Boise's east end and downtown core.
The roadwork has not only improved transportation flow in the area but laid the groundwork for a key development project that will modernize the Boise hospital.


Major aspects of transportation and infrastructure improvements included:
A new state-of-the-art roundabout at the intersection of East Fort and Reserve streets that helps move traffic in and out of Boise's East End more efficiently and better links the area with Boise's downtown urban core.
Realignment and improvements on the intersection of 1st, Fort and State streets that improve safety and capacity for those traveling to and from the increasingly populated areas of East Boise. The Harris Ranch and Barber Station subdivisions alone are adding hundreds of new homes to the area. (The Barber Valley's population, for instance, has at least quadrupled since 2010, from 1,377 to 5,280, with 1,970 households, according to estimates from the Community Planning Association of Southwest Idaho – COMPASS – that were published last summer in the Idaho Statesman.)
Construction of a dedicated cycle track around St. Luke's perimeter to provide cyclists with new infrastructure and dedicated paths to and from downtown.
Installing larger sidewalks where space allowed, such as along Avenue B.
Replacing the antiquated aging water and sanitary sewer and storm sewer pipes serving the hospital and surrounding neighborhoods.
"We took what was an F-rated intersection and replaced it with an intersection that will function at least 20 years into the future with capacity," St. Luke's Community Engagement Director Theresa McLeod said about the work on the Reserve roundabout. "The ease at which people are moving around the campus is being noted, and it's what we heard people were looking for. It wasn't a requirement that we do it, but it demonstrates the kind of leadership we have here. They jumped in and said, "If this is part of Boise's and ACHD's land-use transportation planning, how can St. Luke's be a partner in it?' "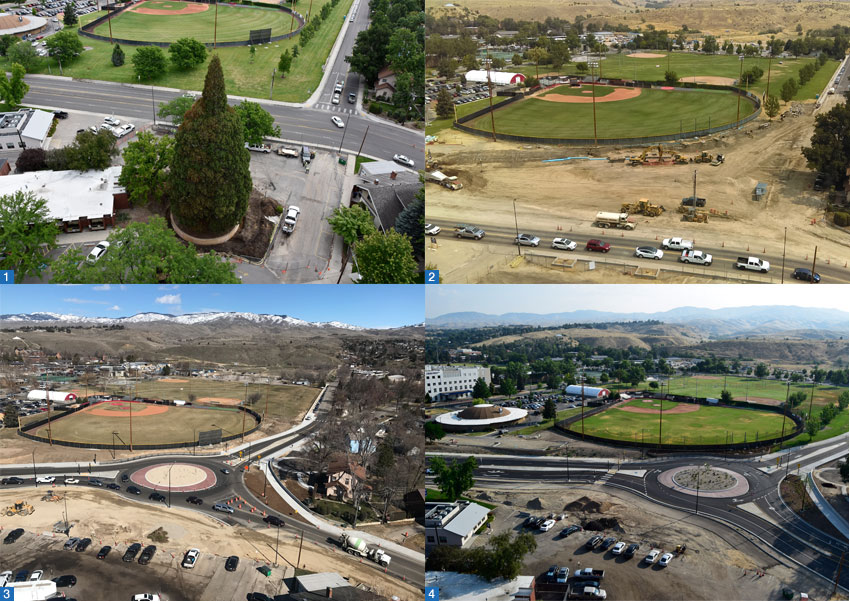 Reserve Street roundabout: Before, in progress and completed.


The road construction kicked off in the summer of 2017 after years of extensive study, planning and collaboration with key stakeholders, including the city, ACHD, area residents and pedestrian and cycling advocacy groups. This allowed for a number of needed community projects to happen in synchronicity.
"The city of Boise came to St. Luke's and said, 'We're in the midst of this land-use planning for Fort Boise. Can we pause and see if there's anywhere that you might be able to engage? Can you look at this larger scheme?' " McLeod said. "Our leadership did, which I thought was pretty impressive. I was amazed an organization would say, 'Yes. Let's pause even though we're out of patient beds and figure out how to be in the partnership, and that led to the three-party agreement between St. Luke's, ACHD and the city of Boise."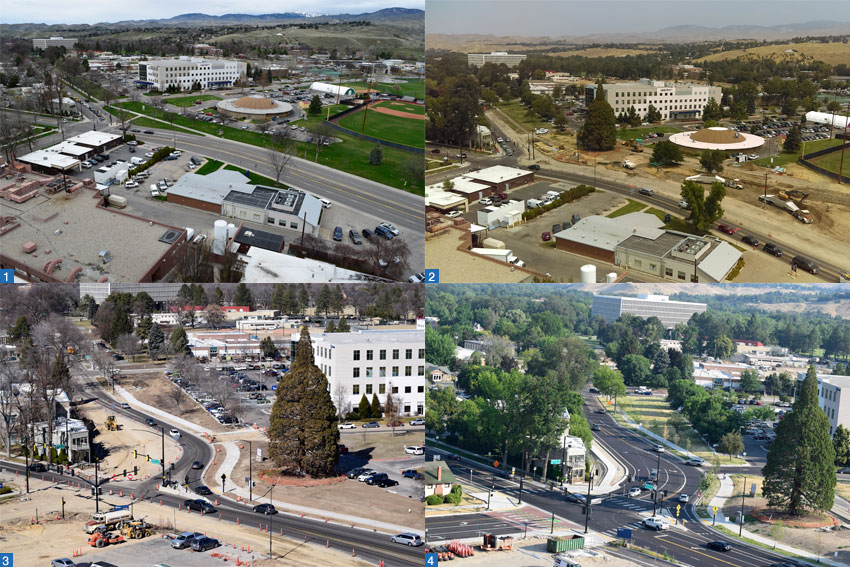 Intersection of 1st, State and Fort streets: Before, in progress and completed.


With the collaboration on the transportation improvements complete, St. Luke's is now focusing on the next aspects of the Boise Medical Center's master plan, which include:
Completing the new Idaho Elks Children's Pavilion and sky bridge
Expanding and modernizing the St. Luke's Children's Hospital
Expanding and modernizing St. Luke's MSTI cancer center
Replacing the central plant
Building an additional parking garage
A replacement shipping and receiving building
Being able to provide more specialized services in the Treasure Valley means fewer patients will have to leave the Boise area for care. Additionally, the Treasure Valley population is expected to grow by nearly 300,000 more people by 2030 – and all those people will need medical care.
It's a mission that's intensely personal for St Luke's David McFadyen, vice president of population health and the former Boise administrator.
"For me growing up here as a local kid, St. Luke's has always embodied excellence. I personally had St. Luke's save my dad twice," McFadyen said. "Before I worked at St. Luke's, I spent six months in the ICU while they took care of my dad so for me to have the chance to be part of a project to reshape this campus into something that is truly a community asset that we can all be proud of, with our facilities and the level of care our physicians and nurses give, I think that's most exciting because this is something that's going to last hundreds of years and helps Boise continue to grow in a healthy way."
Holly M. Anderson from the St. Luke's Communications staff contributed to this story.