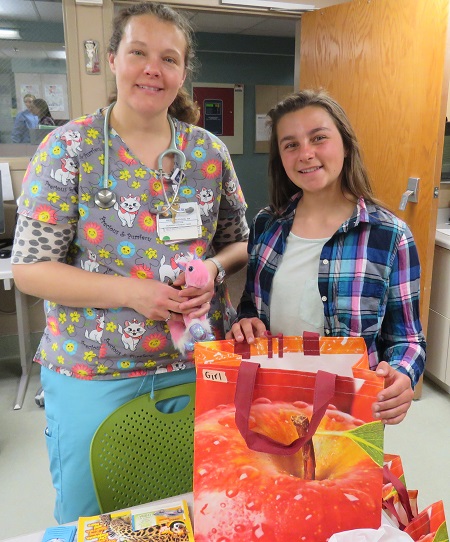 Ensi Armacost, a seventh-grader at Payette Lakes Middle School and a Girl Scout cadet, donated 13 homemade kid care packages to St. Luke's McCall.
The care packages are for pediatric patients who visit or stay overnight in the hospital.
Armacost's project is helping her earn the Girl Scout Silver Award, the highest award a cadet can earn. Award guidelines state that cadet projects must demonstrate leadership, organization and a dedication to improve the community.
Armacost got the idea for the project after talking with a friend who has received treatments at the hospital and shared it was a "scary" experience.
"I haven't been in the hospital myself, but I wanted to do something good for kids that might need a little comfort," Armacost said.
Once she had decided on the project, she developed a plan, coordinating with St. Luke's and securing funding and donations. Albertsons donated bags for the care kits, and Albertsons and Hells Canyon Raft donated funds for purchased items.
Each bag includes crayons, coloring sheets, stuffed animals, toys, books and a homemade get-well card made by Armacost.
"We really appreciate Ensi thinking of the kids in the hospital," Nursing Inpatient Manager Nikki Anderson said.
"It's a stressful time for kids and their parents, and these care packages will help ease that stress and give the kids something to focus on in unfamiliar surroundings."