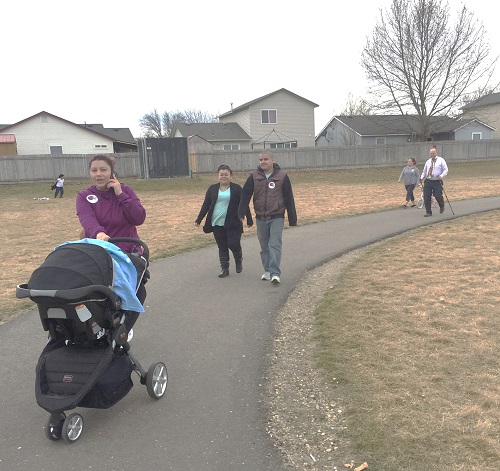 An elementary school in Caldwell is proving that exercise can transform bodies and minds.
Lewis and Clark Elementary School built a track in the spring of 2016, funded by money from St. Luke's FitOne. Changes began to develop quietly at first. Some kids noticed the track while on recess and began to use it when they were outside. Eventually a formal program was developed, and it became a focal point for the school and its surrounding community.
"We're just shocked at how we've seen this program blossom," said Leigh Peebles, principal of Lewis and Clark Elementary. "And not just for our kids, but our community, too."
Each September, FitOne raises money for St. Luke's Children's in order to support initiatives that foster healthier communities. Because of that support, several tracks have been built at elementary schools in communities where St. Luke's serves.
Lewis and Clark Elementary School is located in the middle of a subdivision. The playground has always been used by neighbors and others in the community who would go there in the evenings or weekends so their children could play. A track seemed like an opportunity to extend that community link further.
"We knew if we put in a track people would come over," Peebles said.
Families walk together on the track. Parents come to the school to walk with their children, bringing along their younger kids who aren't yet enrolled in school. One parent comes to the school to walk with her three children who are in kindergarten, second grade and fifth grade.
From her office window Peebles can see kids running laps during their 20 minute recess period. She sees teachers walking with their students on the track.
Parents say their kids even come home from school and ask how they can get more steps.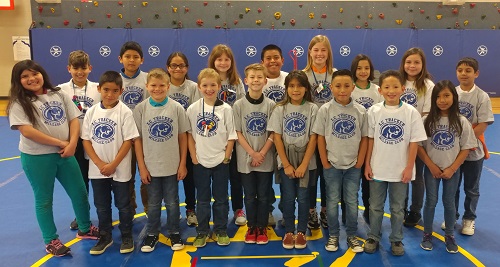 A tracking program allows students to track their progress, motivating them to set goals. They wear a tracking necklace that includes a QR code, which is scanned by a staff member when they go outside. Classes that log the most miles earn tokens and can compete for other prizes. The trackers and tokens were purchased by money from FitOne.
A future goal is to incorporate exercise equipment onto the track so students and other track users can visit different fitness stations.
"We're really changing the way families spend their day and they're focusing on healthy lifestyles. And that's amazing," Peebles said.
The benefits of the track extend beyond fitness.
Peebles has noticed a correlation between academic improvements and children who are active on the track. One student went from reading below grade level to reading on target within 6 months.
Some teachers are using it as a learning opportunity, translating laps around the track into lessons about fractions and decimals.
In addition, the track is fostering better relationships between students and teachers.
"Relationships aren't just built in a classroom," she said. "They are built on the playground, too."