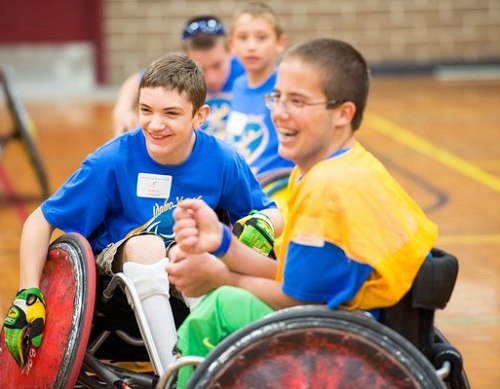 Recreation should be available to everybody, regardless of physical ability. This mantra drove Kelly Odell to create the Idaho Youth Adaptive Sports Camp in Boise in 1988; it is the first of its kind in the Pacific Northwest.
Odell, a longtime recreation therapist at Idaho Elks Rehabilitation (now known as St. Luke's Rehabilitation) and now with the Boise VA Medical Center, wanted to increase opportunities for physical activities to young athletes with mobility-related disabilities.
Now, 30 years later, the annual summer camp has grown to serve youth who come from all over the area, including Washington, Utah and Oregon.
Powered by the City of Boise and St. Luke's, this year's camp will be held at the Fort Boise Community Center June 13-16. Open to 6- to 19-year-olds with disabilities that affect their mobility, camp registration closes on May 31. (Learn more about registration here; late registrations may be accepted.)
"It is a wonderful camp that has changed hundreds of lives," said Emily Kovarik, the adaptive recreation program manager with the City of Boise's Parks and Recreation department.
The cost is $65, and scholarships are available.
The Youth Adaptive Sports Camp typically features 25-35 youth who take part in a variety of activities, including wheelchair basketball, tennis, rugby and swimming. Campers also often get to go bowling at Boise State. Activities are adjusted to accommodate each camper, and volunteers and coaches, some of whom have physical disabilities, provide one-on-one mentorship to each camper.
"They are very active in sports and good role models for the kids," said Kovarik, who has been involved with the camp for nearly two decades and is eager to share her enthusiasm for the camp.
"It's more than a class, or a typical summer camp," she added. "This is a camp for these kids. This is where they get their mentors and they learn their abilities."
Parents often get to watch their kids compete in sporting events for the first time. Local resident Jen Childers' 16-year-old daughter, Hope uses a wheelchair and is eagerly looking forward to her third year at the camp. When Childers saw her daughter compete in wheelchair tennis for the first time a few years ago, she cried tears of joy.
"It changed her life," Childers told the City of Boise.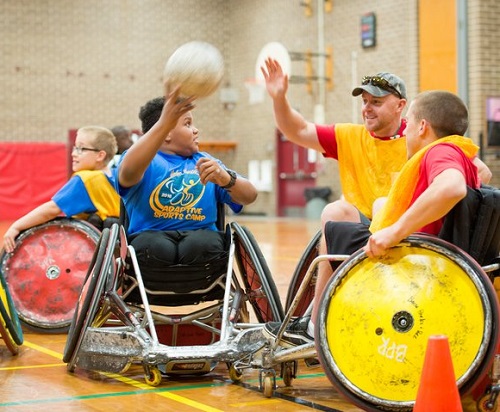 Many past participants enjoy the camp so much, their families plan their summer vacations around it. One family moved away from the Boise area, but they come back each summer so their son can participate in the camp.
"I just thought that was a testament to how much this means to the kids and their parents," Kovarik said.
The camp is funded in part by a St. Luke's Community Health Improvement Fund grant. Nurses and staff volunteer at the camp to support the athletes. St. Luke's recreational therapist Christine Walsh helps plan and co-direct the camp.
"It has been a wonderful partnership between St. Luke's and the City of Boise," Kovarik said. "We could not do this without St. Luke's."