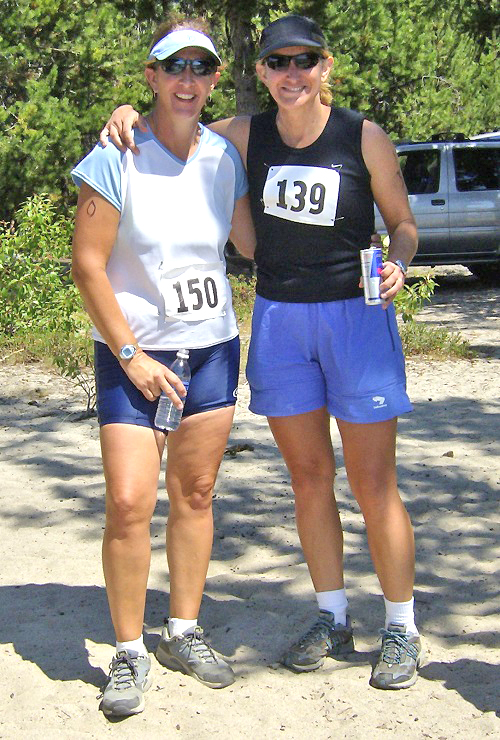 At a very young age, Erin Fanning was reluctant to speak. Thankfully, Erin's sister, Kelly, was willing to help her out.
"I was one of those kids who didn't speak until later, and so she would speak for me," Erin said. "I was a 2-year-old, and so she was a 4-year-old who would tell my mom exactly what I was thinking."
Erin and Kelly's relationship only grew closer as their family moved internationally as they were children. They considered themselves best friends and that closeness grew for decades as they ventured through adulthood.
"We read the same books. We were on the swim team together. We ran cross country and track together. We went to the same sorority in college," Erin said. "We were just always extremely close."
Because of that bond, it's easy to understand how hard it was for Erin to lose Kelly after an eight-year battle with cancer at age 51 on Oct. 8, 2016.
But Erin was inspired by her sister's bravery during that long journey, and she was determined to make sure people kept talking about Kelly.
That is exactly what is happening in the form of a book that Erin has self-published: Quilting Cancer.
"While she was battling cancer she started her blog, and during the battle she was teaching herself how to quilt," Erin said. "It helped her forget about what she was going through. … Part of it came from encouragement from Patti Green, a social worker who used to work for St. Luke's Mountain States Tumor Institute in Fruitland.
"After Kelly passed away I decided I wanted to self-publish her blog, because I thought it had a lot of lessons that people could learn about mindfulness, bravery and courage."
Erin decided she would donate any profits from the book to the Respite House that St. Luke's MSTI Fruitland is building to thank the St. Luke's staff for the help it provided during Kelly's battle.
"I can't tell you how wonderful the people at St. Luke's were during this eight-year battle," Erin said. "They were just amazing. My sister became like a VIP. She was treated so incredibly well."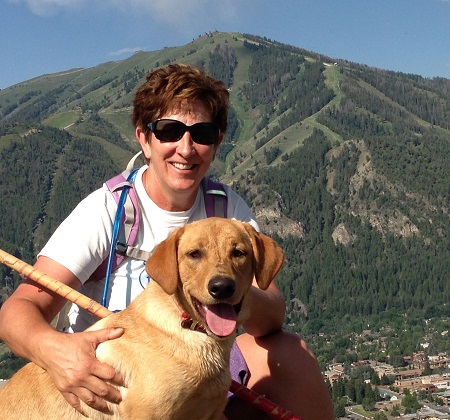 Kelly was a family nurse practitioner who was named the Idaho Nurse Practitioner of the Year in 2014. She worked in clinics in Wilder and Parma while also living in Parma. Because of its proximity, Kelly received most of her treatment at St. Luke's MSTI in Fruitland.
"Dr. Jonathan Swerdloff … he was just incredible," Erin said. "He was always available to her. I think what struck me and my family … was the care that she got wasn't just professional. It was also very personal, as if they were taking on her battle along with her. Dr. Tonya Kuhn was fantastic. And all of the nurses, I just don't think I met somebody who didn't treat us extraordinarily well.
"I was the executor of my sister's estate … and even the billing department went out of their way to make the situation as easy as possible. They had incredible patience."
Erin has already sold enough copies of Quilting Cancer – which is available on Amazon in both Kindle and paperback editions -- that she has been able to donate $250 to St. Luke's MSTI Fruitland.
"It's already surpassed what I anticipated, just because I thought it would be of interest to just a few people, a few friends and family members," Erin said.
Instead, the book has already made a much bigger impact. Erin said she is aware of a local church that has spent six weeks talking about Kelly's life and the message of courage and hope and faith in the book. Idaho Magazine has also reached out to Erin. She hopes that will continue to spread the word about the book, allowing her to make more donations – and allowing Kelly's spirit to live on.
"I think a lot of people who have lost a loved one, there is a sense of never wanting that person to be forgotten," Erin said. "When you witness that and get a sense of their courage, you just hope that what they went through can have a lingering effect. … I'm hoping the book can help keep moving her message along."