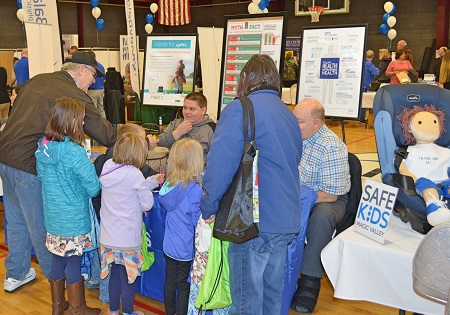 Each year St. Luke's Jerome offers a health fair to give people in the community access to low-cost health screenings and other health-focused services and education.
More than 750 people attended the fair, held March 10 at the Jerome Recreation District.
People who had private wells could bring in water samples for free nitrate testing. The fair also offered free fitness classes, healthy snack demonstrations and more.
St. Luke's Jerome serves a rural community with a population of approximately 11,000. Community events, such as the annual health fair, offer convenient and affordable opportunities for health prevention services and education.