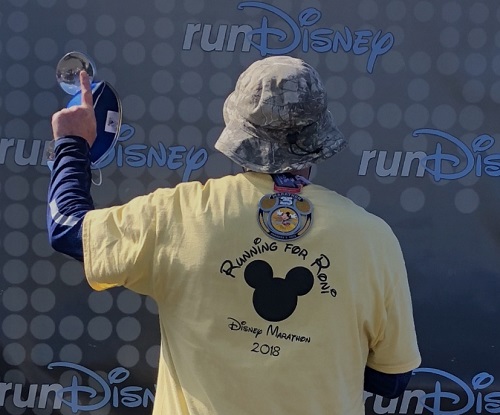 When he was younger, Dr. Michael Charme would run "for fun."
"I've always just kind of been a runner," said Dr. Charme, who is an OB/GYN at St. Luke's Elmore Medical Center. "When I was in college and as a graduate, I used to run a lot. I wasn't competitive."
After getting married and having children, Dr. Charme said he "still did some running, just for relaxation and that type of thing."
On Jan. 7, at the age of 56, Dr. Charme began the run of his life. Less than six hours later, he had run 26.2 miles and had finished the 2018 Walt Disney World Marathon in Florida.
As he crossed the finish line, Dr. Charme was wearing a T-shirt that read: "Running for Roni."
Roni was his son.
"In August of 2016, our son, our youngest son, who had Type 1 diabetes, committed suicide," Dr. Charme said. "He was a fun-loving kid. He was a great friend, he had boundless energy and he loved adventure and nature and being around people.
"Even though he committed suicide, we decided we would celebrate his life and how he lived his life rather than how he died."
Dr. Charme said Roni, who was a 17-year-old student at Timberline High in Boise when he died, was with him every step of the way during the marathon.
"It was emotional, I have to admit," he said. "It was very therapeutic, and it was probably one of the best things I have done in my life. … It was a struggle, mentally and physically, but I talked to Roni a few times during the race and I think he helped me and was there with me."
Dr. Charme didn't just run for Roni, though. He also ran for himself.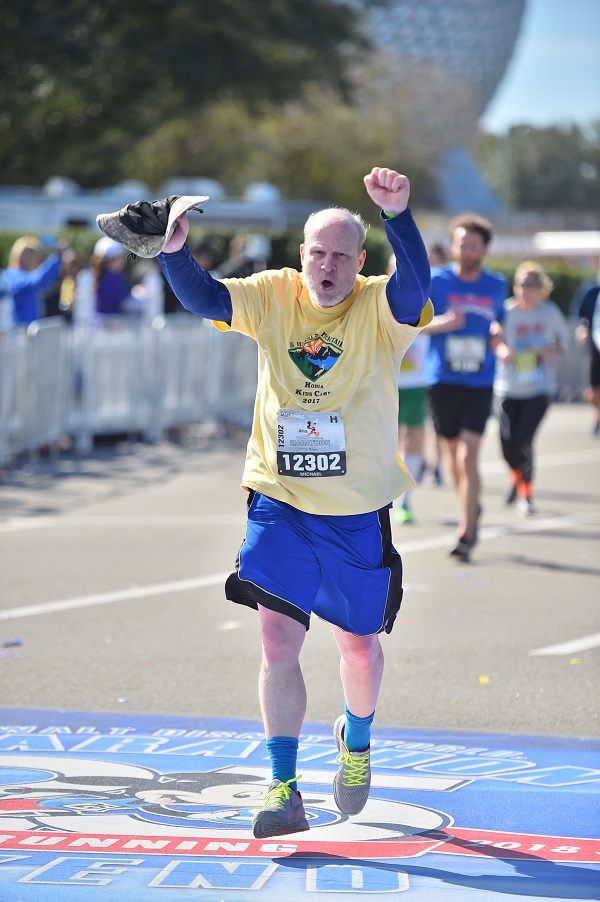 "In August of 2013, I was diagnosed with lymphoma," he said. "I was treated at MSTI in Boise, and I finished my chemo in January of 2014."
He said the experience changed him.
"I think I became a better doctor by being a patient," Dr. Charme said. "I think it made me a better person, in general, and I certainly think it made me appreciate things more."
But his battle with lymphoma didn't just change his outlook on life. It also changed his body.
"The month after I finished my chemo I was out with my son … and I decided to walk around the track," he said. "My son said, 'Why don't you run?' So I tried to run around the track and I couldn't even make it a half a lap around the track because of the muscle atrophy from the chemo.
"That struck me as amazing, that I used to be able to run three or four miles without a problem and now I couldn't even run a half of a lap."
That realization motivated him.
"I decided that I was going to get myself in condition to run again," he said. "In the fall of 2014, I ran the St. Luke's FitOne 5K, just to kind of celebrate being alive one year after being diagnosed with lymphoma."
Dr. Charme continued to train, and in the next couple of years he ran another 5K and even a 10K.
After Roni died, his world turned upside down.
"The fall of 2016 was very difficult, to say the least," Dr. Charme said.
As he was dealing with his grief a friend issued a challenge.
"He challenged me to run a marathon," Dr. Charme said. "I kind of hemmed and hawed."
Eventually, he decided to do a half marathon. And he knew where he would do it.
"My son, one of his favorite places was Disney," Dr. Charme said. "He always wanted to go back to Disney World, and he never got back there. … But when I got around to registering the half marathon was closed out and the only thing open was a marathon.
"So, I said, 'If I'm going to do it I might as well do it all the way.'"
Dr. Charme amped up his training, and with constant encouragement from his wife, Diane, and their kids, he had lost 24 pounds.
And while Dr. Charme said the marathon was one of the highlights of his life, it didn't come easy.
"The glutes were just so sore," he said. "But I wanted to do it in less than six hours and I did it in five hours and 49 minutes, so I can't complain."
Dr. Charme continues to run, and he said it's therapeutic for him to do so. It also provides him with goals, forcing him to look ahead in his life.
"I'm going to go back and run it again next year," he said. "I already have reservations."