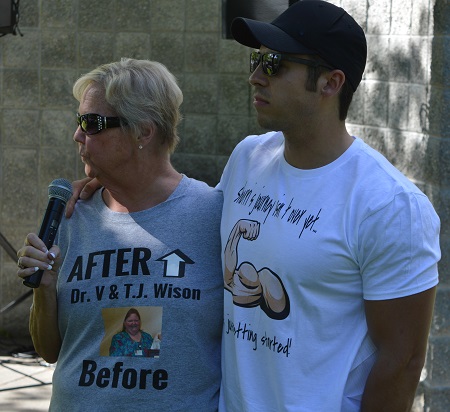 St. Luke's FitOne is about celebrating healthy living and healthy communities. The event, which will take place Sept. 22 this year, has a way of bringing out the best in its participants.
People at the Fit for the Road Reunion definitely put their best foot forward as they enjoyed a beautiful evening walk along the Greenbelt on Thursday, June 21, near Kristin Armstrong Municipal Park.
"We're super happy to connect with patients and get them moving," said Eric Stride, the executive director of FitOne. "Just like our event in September, it's an opportunity to get out and be active."
The fifth annual Fit for the Road Reunion, an invitation-only event, was designed for patients who have undergone or are continuing treatment through St. Luke's Mountain States Tumor Institute (MSTI), Heart, Bariatrics or joint replacement. There were three distance options for the walk: half-mile, one mile and 1.5 miles.
Sherri Ellis, who had bariatric surgery in 2015, set the tone for the Fit for the Road Reunion with a short speech before the walk.
"We're all here for a reason tonight, and it doesn't matter what that journey is, we're all on that journey," Ellis said. "The only reason we need to look back is to see where we've come from.
"Today, I'm off over a dozen different medications and have lost over 140 pounds. I still have 20 pounds to go, so I'm still a little fluffy. But that's OK. It doesn't matter what journey you're on – bless your hearts for being here. Take that journey and go forward. Thanks for letting me share my story, because it has changed my life. I hope your journey changes yours."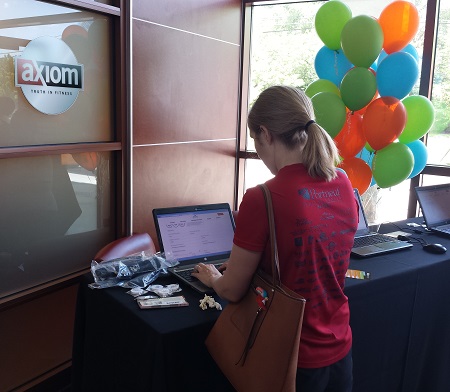 Registration for FitOne opened on June 6, which is National Running Day.
Stride was thrilled to hear Ellis' story. He was also thrilled to share the numbers behind a successful National Running Day registration. Observed on June 6, National Running Day marks the first day of registration for FitOne.
"We registered 8,074 people, which is a really fantastic number," he said. "We're really proud of that, and we were able to contribute $8,074 to St. Luke's Children's Hospital from Axiom Fitness."
That's quite a success. A success much like the one that Mary Rose Gwirtz enjoyed at the Fit for the Road Reunion.
"This is the fourth one that I've done, but it's the first time that I've finished first," said Gwirtz, a heart attack survivor. "I didn't walk as far as I usually do. This year, I just did a half-mile. But life is good. This is a lovely place to do it, and the crew is so supportive."