Kids, celebrities race through streets of Boise as part of Twilight Criterium
By Chris Langrill, News and Community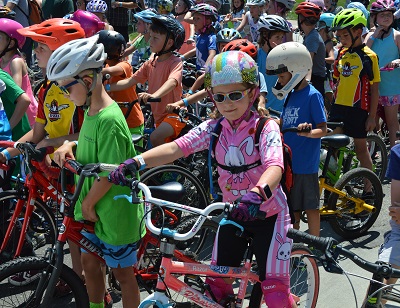 Children pedaled with power. Celebrities cycled with conviction. And Maxwell Moose entertained with enthusiasm.
The 2018 Twilight Criterium took place on the streets of downtown Boise on Saturday, July 14, and it featured cyclists of all abilities. The pros raced in the evening, but the children and celebrities took center stage during the day.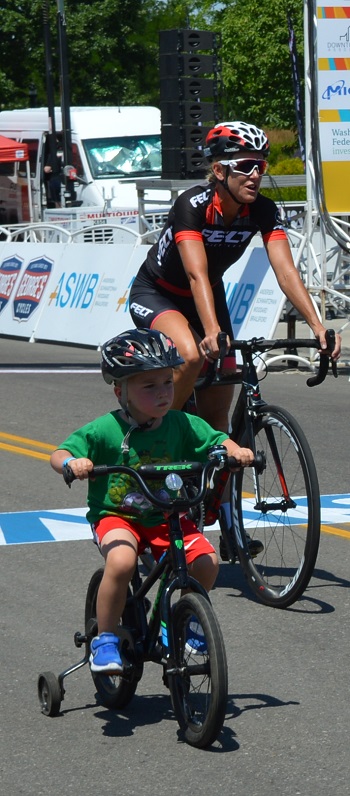 First up were the children, some as young as 3 years old. The kids' rides, led by Olympic gold medalist Kristin Armstrong, gave children the opportunity to hit the same streets that the elite cyclists would compete on later.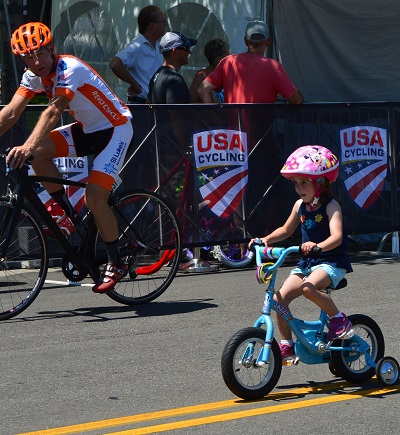 St. Luke's is one of the sponsors of the event, consistent with its mission to foster healthier communities.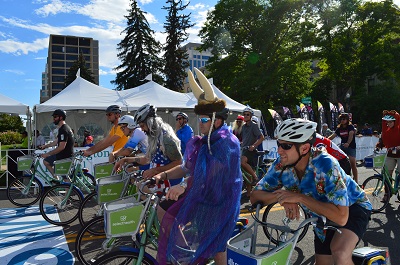 Later in the afternoon, local celebrities lined up at the start line. The easiest one to find in the crowd? That was Maxwell Moose, aka Dr. Kathryn Beattie, the executive medical director of St. Luke's Children's Hospital.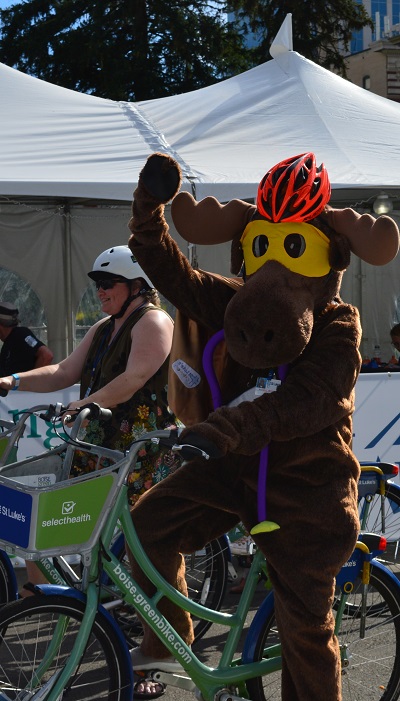 Although temperatures reached 100 degrees, Dr. Beattie braved the heat and put forth a valiant effort.
"He had his helmet on, and he was ready for anything," Dr. Beattie said. "He went hard in the corners."
Well, not too hard.
"I always signaled right, because I had no peripheral vision," Dr. Beattie said. "So, I had to make sure the people behind me knew I was turning."
The Celebrity GreenBike race featured the bikes that are available to the public for rent throughout Boise. St. Luke's joins SelectHealth as a GreenBike sponsor.
"It was a sweet ride," Dr. Beattie said. "I would recommend it to anyone."
Still, Dr. Beattie managed to ride a little faster on her own bike – and without the Maxwell suit – when she competed earlier in the day in the Women's Category 2/3/4 race.


Video: Maxwell Moose rides in GreenBike race