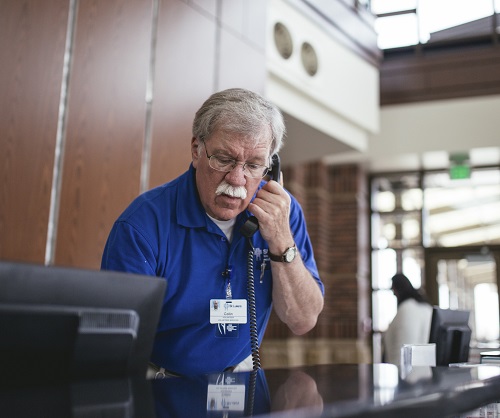 During National Volunteer Week (April 15-21) volunteers are recognized for their hard work and dedication to raise funds to benefit St. Luke's Magic Valley patients, patient families, staff and the Magic Valley community. In addition, this year's recognition also includes a celebration, because volunteers have been supporting the hospital through the Auxiliary for 50 years.
There are 226 volunteers at St. Luke's Magic Valley. For 2017-2018, these volunteers contributed 43,173 hours with equivalent in salaries based on $24.14 government statistics of more than $1 million dollars.
Since the Auxiliary began in 1952, they have donated more than $1 million dollars to numerous projects.
The Auxiliary raises funds through different avenues. There are special projects like drawings, plant sales, and book sales. But, their main revenue stream is the gift shop.
Other projects funded by the Auxiliary include the Inpatient Rehab Unit (IRU), St. Luke's MSTI Cancer Front Lobby, Same Day Surgery Balloons to Children, and Comfort Carts.
The Auxiliary also gives money to scholarships at the College of Southern Idaho for students focusing on health care.
Anyone interested in applying for assistance from the St. Luke's Magic Valley Auxiliary can submit an application through the Volunteer Services. For more information or to volunteer, please contact Kim Patterson, Manager of Volunteer Services, at 208-814-0861 or
email
.