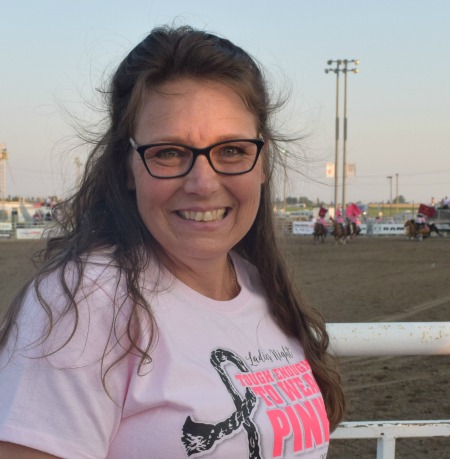 Being a breast cancer survivor, Michelle Stray has advice for others: Keep your faith and have courage.
Stray, who is 49, was diagnosed with stage 3 breast cancer in 2015. She said learning she had cancer was "kind of crazy."
"I went for my first mammogram ever and they found cancer within 12 hours," Stray said. "It was the size of a walnut."
Within a week, the Twin Falls resident began chemotherapy treatment at St. Luke's Mountain States Tumor Institute (MSTI). After seven chemo treatments, Stray had surgery to remove a cancer tumor and three lymph nodes, then began nine weeks of radiation treatment.
"I didn't have time to even think," she said. "I was probably four treatments along before I realized I was sick."
Stray's cancer was aggressive, and over a period of two weeks, she lost her hair, but her beauty was not lost among the staff at MSTI, who continued to tell her that she was beautiful.
"Cancer runs in the family. I have lost two aunts and a grandmother to cancer," Stray said. "My family members were my cheerleaders. They kept saying, 'You can do this and you can get through.'
"A lot of people were telling me, 'You are too young.' I said, 'I don't think cancer picks an age. I got cancer young enough that I can fight through it.'"
Just weeks ago, Stray learned she is cancer-free.
"I haven't even made the five-year mark yet," she said. "I'm very thankful."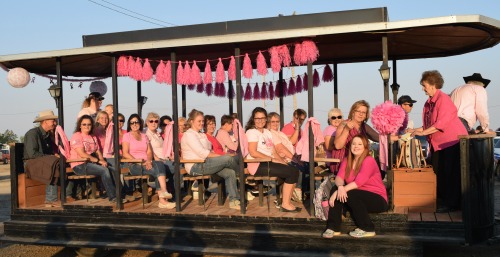 Magic Valley cancer survivors rode in a wagon as part of Tough Enough to Wear Pink night at the Twin Falls County Fair and Magic Valley Stampede Aug. 31.
Stray is among the cancer survivors who rode in a wagon during Tough Enough to Wear Pink night at the Twin Falls County Fair and Magic Valley Stampede on Aug. 31.
While she has participated before, this time, she was cancer-free.
"The very first year, I was still wearing a wig and I was still sick. This year, I want to show them that you can get through it. I'm a survivor and they need to see that you will and you can survive."
Tough Enough to Wear Pink is a volunteer group that began by providing mammograms for people with little or no insurance. Giving has since expanded to include breast cancer diagnostic examination, the next step if a mammogram reveals anything suspicious.
The organization also contributes to the MSTI emergency breast cancer fund, which helps with the expenses incurred by those going through breast cancer treatment. For the second year, St. Luke's Magic Valley helped sponsor Tough Enough to Wear Pink, where the first 200 people to buy a ticket for the rodeo wearing pink got in for free.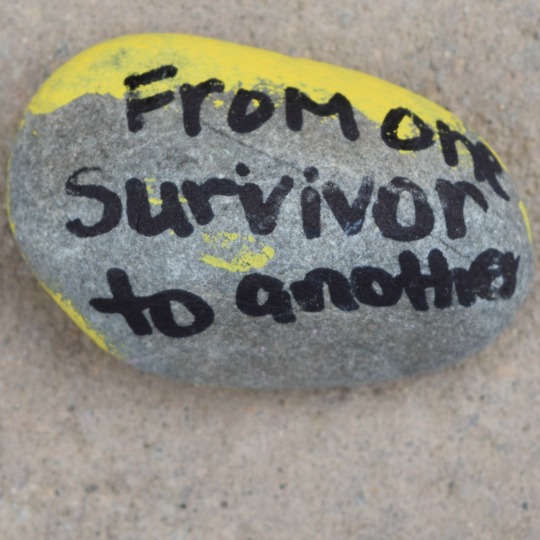 It's not just participating in the local rodeo. Stray finds other ways to give back as well.
Visitors to the St. Luke's McKain – Kinney Remembrance Rose Garden outside of MSTI will see her handiwork – painted rocks with inscriptions like "Keep Smiling" that Stray left for others to find.
You'll know it's hers by the writing on the back:
"From one survivor to another."