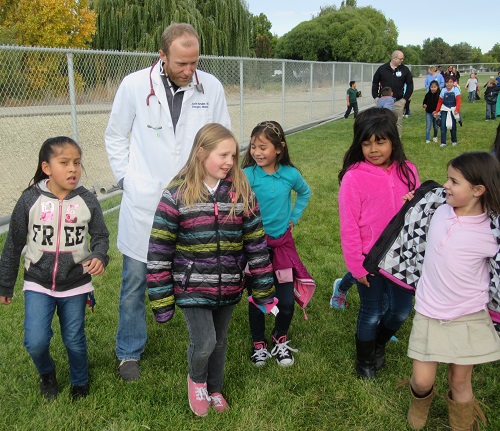 Everyone admires politicians when they shoot straight and talk the talk. Well, several Idaho mayors deserve credit for walking the walk in October.
More than 40 Idaho mayors spent the month racking up steps as part of the Mayor's School Walking Challenge. The friendly competition encouraged mayors to walk 10,000 steps or more each day to raise money for their communities and increase awareness about children's health.
The event, which was organized by High Five in partnership with St. Luke's and DairyWest, is in its fourth year. High Five is an initiative of the Blue Cross of Idaho Foundation for Health that was created to promote and encourage better health for all Idahoans.
More than 35 mayors averaged at least 10,000 steps per day, and Emmett Mayor Gordon Petrie led the way with an amazing 1.6 million steps during the month of October.
In addition to the mayors' efforts, over 100 elementary schools competed in the Challenge. With help from their teachers, students took time each day to walk around their school grounds.
Each mayor who walked 10,000 steps per day earned $1,000 in funding for physical activity equipment or walking programs at schools in their city. Also, the top 50 schools are being awarded funds for physical activity and lunchroom equipment.
"By expanding the Mayor's School Walking Challenge to cities in the Southwest, Central, and Southeast portion of our state, we've been able to create a whole new level of awareness of children's health," said Kendra Witt-Doyle, the executive director of Blue Cross of Idaho Foundation. "By taking over 16 million steps, the mayors are opening a door to a conversation that will help us bring together more and more people, creating a healthier Idaho."