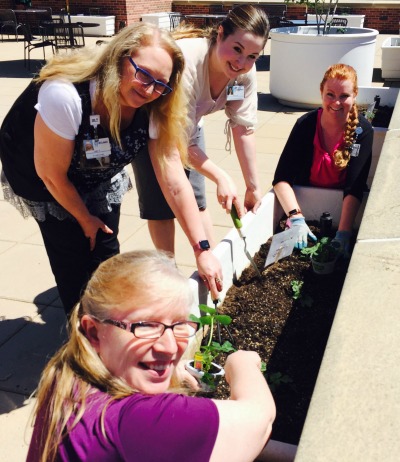 The staff at St. Luke's Eagle Medical Plaza will enjoy a summer filled with fresh fruit and vegetables, thanks to the garden they planted together in May.
Growing their own produce is a chance to bond and get to know people in other departments, said Administration Secretary Tammy Shiner. The garden also encourages healthier eating. Shiner is an ambassador with St. Luke's employee wellness program, Healthy U.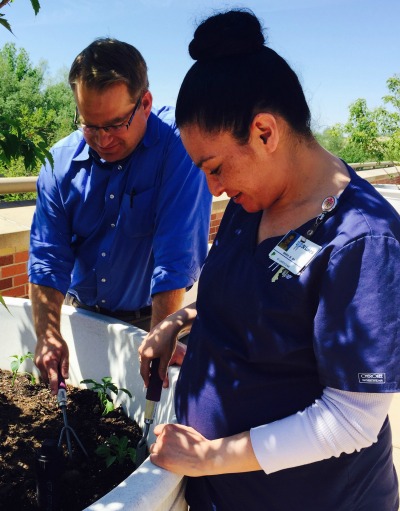 Dr. Michael Taylor and Medical Assistant Maria Monreal add plants to a large container on the patio of St. Luke's Eagle.
"It's just a great way to encourage everyone to come out and enjoy this," Shiner said.
Employees donated plants and invested a few hours at the end of each day to prepare soil and fill pots with items such as cantaloupe, watermelon and zucchini. The idea for the garden started last year with Michelle Peters, a St. Luke's Clinic Manager. Shiner picked up the ball this year and has enjoyed watching additional employees get involved.
"We're just learning together," she said.