St. Luke's President's Award Honors Outstanding Employees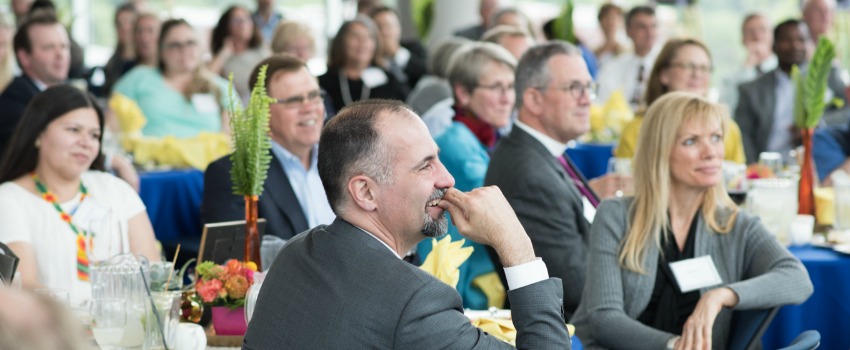 By Roya Camp, News and Community
Stellar nurses. An artist who paints with plants. And an ultrasound technologist who moonlights as a member of the Idaho Air National Guard and saves lives on the side.
Those larger-than-life characters were among the 2017 President's Award winners named by St. Luke's Health System President and Chief Executive Officer Dr. David C. Pate at a lavish celebration attended by dozens of family members and supporters.
The 19 honorees, from across the system and from many different departments and work groups, were recognized at a formal dinner and event at Boise State's Stueckle Sky Center – with one particularly notable exception.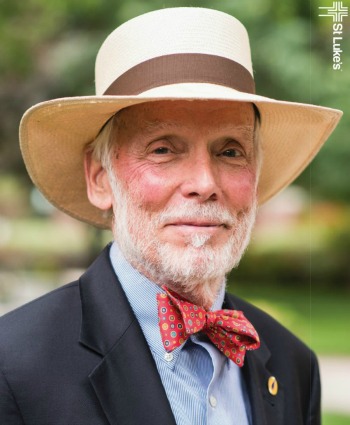 Dr. Marshall Priest, founding director of St. Luke's nationally ranked heart program, was in transit to a medical mission in Honduras organized by St. Luke's team members. That group, aware of Dr. Priest's award, planned to hold a special event in Honduras to mark the recognition.
Dr. Priest co-founded the Boise Heart Clinic in 1981 and was one of the founders of Idaho Cardiology Associates in 1994, which became the foundation for St. Luke's Heart and a part of St. Luke's Health System in 2007.
St. Luke's heart program under Dr. Priest's direction has earned St. Luke's Boise and Meridian recognition as a Truven Top 50 Cardiovascular Hospital for nine consecutive years.
Honorees on hand for the event were: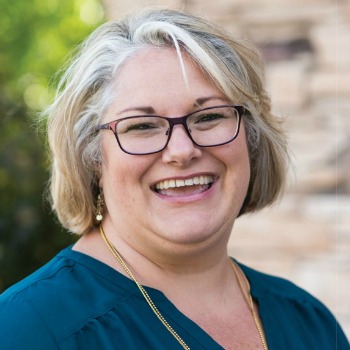 Susan Bass
Quality and Regulatory Compliance Coordinator, St. Luke's Elmore
Here's what Administrative Supervisor Robin Nettleton said in her nomination:
"Susan constantly steps in and aids when and wherever necessary or if asked. Locally, she is involved with multiple committees, including Patient Experience/Service Excellence, Environment of Care including facility rounding, Quality and Patient Safety for Long Term Care and Inpatient, Continual Readiness among others.
"She helps coordinate and manage action items lists, prepare and disseminate agendas and reports out pertinent information. If Susan is involved, without question, things are getting done."
Recently, she and a colleague taught 300 students about germs and the importance of hand-washing in the course of introducing careers among middle-schoolers, using glow powders and a black light to illustrate how poor hand hygiene spreads germs.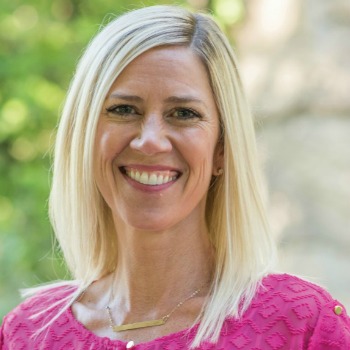 Gretchen Blackman, R.N.
PICU Nurse, St. Luke's Boise
Here is what her nurse colleague, Elly Shamburg, said in supporting Gretchen's nomination:
"As chair of the simulation team, she has started simulations on our unit and has improved our practice as nurses. These simulations are going to be rolled out hospital-wide for admission process. Through this, she is making hospital-wide contributions to improving patient care.
"She is on several committees, including rapid response, PEWS and several different education groups … She has been precepting for years; this year, she was a preceptor for more than 1,200 hours in a nine-month period.
"She has shaped our new graduates and new employees into nurses who can take care of very sick children. They have all grown into their roles, and it is largely because of her that we have well-educated and efficient staff who can keep these kids safe and get them better!"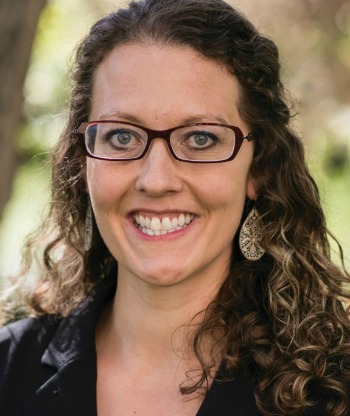 Meghan Cardoza, R.N.
Nursing Supervisor, Medical/Surgical Oncology, St. Luke's Boise
Here is what Dr. Benjamin Bridges had to say in his recommendation:
"I have worked with Meghan for many years in her role as charge nurse on 4 south. She consistently delivers exceptional care to our patients and … she is constantly re-evaluating the care that is given on 4 south …"
She has been an active supporter of the Leukemia & Lymphoma Society and at one point, she managed to get all of the adult medical oncologists to agree to take a pie in the face if they received the most votes in the way of donations for an event for that organization.
Because of her dedication to our patients, all of the adult medical oncologists agreed to participate.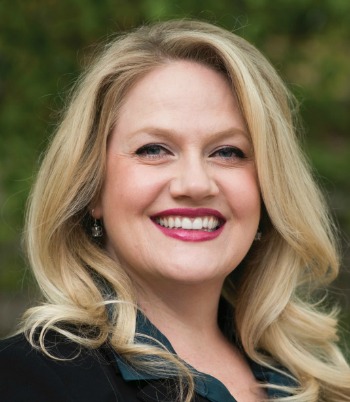 Lindy Carr
Patient Access Navigator, St. Luke's McCall
She was the first patient access navigator in McCall, and she researched and developed the position to make sure it was patient-focused.
She works tirelessly on behalf of those in need and is an expert on financial and prescription assistance programs, continually seeking out additional assistance programs to meet the needs of patients and community members.
Lindy is known throughout the community as a healthcare financial advocate and is another great St. Luke's ambassador, volunteering with the Shepherd's Home residential foster care program and the AWESOME adaptive wilderness program.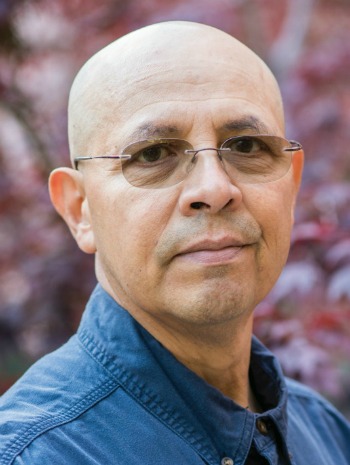 J de Jesús García García
Gardener, St. Luke's Boise
In all seasons, in all weather, José has brought his green thumb and big heart to the grounds around our Boise hospital.
Dr. Jim Souza nominated José, and said this:
"He is routinely the first groundskeeper onsite during bad weather. In this particularly bad winter we just had, there were lots of opportunities to see José and his work …
"His long hours and commitment to getting it right made our campus safer for everyone, but he always did it with a smile and a pleasant attitude, which is what made it really stand out."
Patients, staff members, runners and walkers … Nearly everyone in Boise has at one time or another been moved by José's meticulous flower beds, brilliant spring tulips and the fall foliage he has nurtured.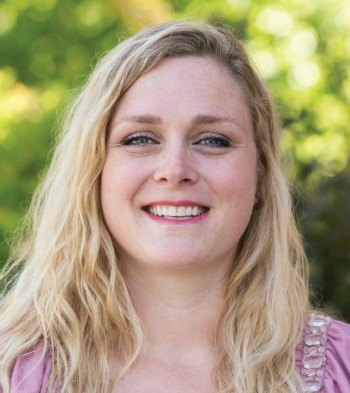 Alex Dodge
Ultrasound Technologist, Medical Imaging, St. Luke's Elmore
Alex performs ultrasounds, X-ray, dexa scans and fluoroscopic procedures, but she's a leader and a lifesaver outside St. Luke's walls as well.
On the way into work at St. Luke's Elmore one night, she witnessed a boy fall off his scooter. She took the time to stop and help the young boy, calling his family and waiting 15 minutes for their arrival. The young boy was not crying and not complaining, but Alex could see that he had an abdominal injury and didn't want to leave him alone.
As his family arrived, she escorted them to the Emergency Room; to expedite the process, she called ahead to let them know they were on their way in. He was later transported to St. Luke's Boise for treatment of intestinal injuries. Alex's compassion saved this young boy's life.
Alex is also Air Force Technical Sergeant Dodge, a member of the Idaho Air National Guard, and one of her recommendations came from Senior Master Sergeant Chris Jones of the Guard, who said, "Her reliability, loyalty and dedication to the mission is second to none! She seems afraid of nothing and is always willing to take on a new challenge."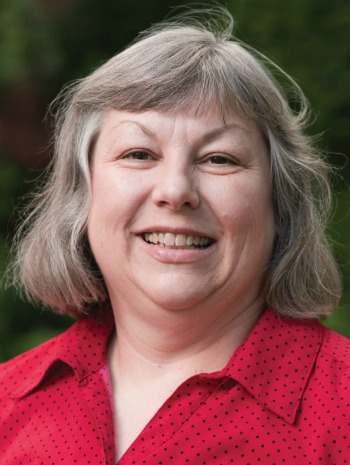 Dixie Durham
Clinical Research Coordinator, St. Luke's Children's
Dixie started her career as a respiratory therapist and became a clinical research coordinators after identifying a healthcare need in the cystic fibrosis population of Idaho. She realized that in order for St. Luke's patients to have access to new treatments, a cystic fibrosis research program needed to be developed.
In 2006, she wrote and submitted a research grant application to the Cystic Fibrosis Foundation. Since that initial application, St. Luke's has been awarded more than $1.2 million in grant funds from the foundation to support research, patient and family education and the purchase of equipment.
In large part due to her efforts, St. Luke's has been able to provide more than $7.5 million of medication to cystic fibrosis patients for free over a period of three years.
Dr. Henry Thompson wrote that, due to her work, "We have improved the care and outcomes for a life-ending disease. We were officially recognized as an independent CF center of excellence. Through Dixie's work and efforts, our patients enjoy access to cutting-edge medical research and clinical trials. Our center, while located in Boise, Idaho, is nationally recognized for our work."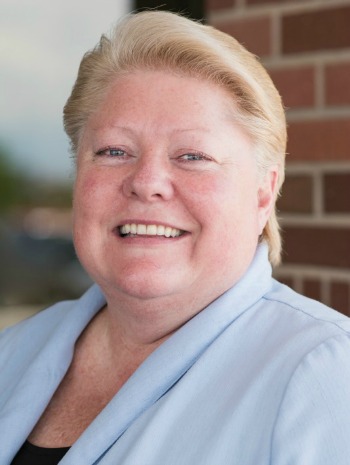 Teresa Hall
Senior Director of Nursing and Patient Care, St. Luke's Nampa
St. Luke's Nampa Administrator Ed Castledine nominated Teresa, who helped to lead the expansion of emergency, lab and imaging services in Nampa in 2012 and expansion of services in Fruitland.
"She possesses an uncommon charisma, allowing her to influence her teams to achieve great clinical outcomes," Castledine said. "She challenges her teams to go beyond their comfort to ensure the safest possible environment for patients and staff."
Nampa Chief Nursing Officer Misty Thomas supported the recommendation and wrote, "Teresa is the leader responsible for the many successes that have been experienced on both the Nampa and Fruitland campuses.
"… The culture is such that when you walk into the Nampa ED … staff are smiling, friendly, helpful, and always willing to go above and beyond to provide the highest quality of service."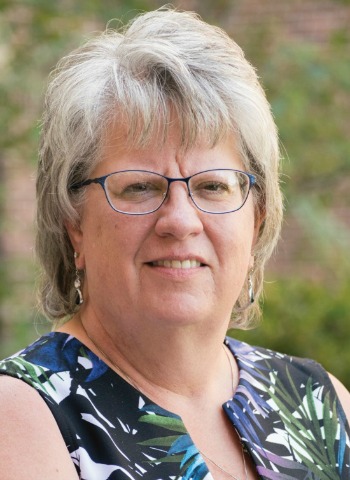 Trish Heath
Accreditation, St. Luke's Magic Valley
She "does nothing halfway," Senior Manager of Quality and Patient Safety Danika Severe wrote in her nomination of Trish. "Whether a drill or an actual emergency, Trish is a watchful participant, methodically detailing and measuring outcomes in order to put processes and strategies in place to implement improvements.
"Personally, Trish has an uncanny ability to sense when those around her are in need of care – whether she provides that care by lending an ear, sending a card or simply checking in to offer a helping hand. She creates a culture of compassion by behaving in ways that demonstrate her care and concern.
"Her can-do attitude, even during stressful events, reminds everyone that our patients, their families and our staff are her main focus and our safety is uppermost in her mind."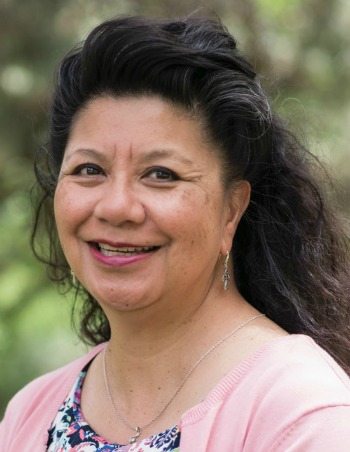 Vicky Jekich
Education and Outreach, St. Luke's Mountain States Tumor Institute
Vicky has shared messages of cancer education and prevention among hundreds of schoolchildren over the years, and brought her considerable musical talent into the lives of many patients and their families over that same period.
Here's what MSTI Administrator Mark Parkinson had to say about Vicky in recommending her for the award:
"In any given week, Vicky can be found out in the community, teaching kids in our local schools about the harms of tobacco or encouraging them to adopt healthy habits and lifestyles.
"… No matter the day, Vicky is constantly on the move and engaging with people. She works tirelessly to reduce the burden of cancer on both a macro and a micro scale."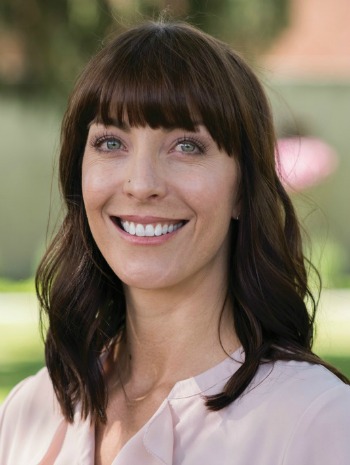 Rochele Lierman
Radiology Manager, St. Luke's Jerome
Rochele is certified in radiology, mammography, computed tomography and ultrasound and has certifications in abdomen and Ob/Gyn. She is also a Six Sigma Green Belt, which makes her equally proficient at process and process improvement.
Jerome Administrator Curtis Maier nominated her and said, "Rochele has a wonderfully positive attitude of service. She is always willing to help, participate on a committee or do whatever it takes to be a team player …
"Any task or project I have delegated to Rochele is completed and I never have to worry. Her follow-through is excellent …"
Rochele has served as co-chair of the very popular St. Luke's Jerome Health Fair for the past three years and is actively involved in the Jerome soup kitchen and food pantry.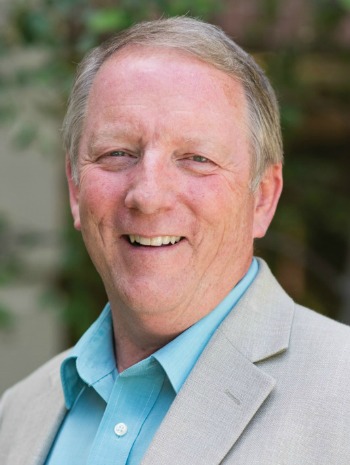 James Maxson
Security Supervisor, St. Luke's Magic Valley
Here is what Senior Director of Operations Lisa Hollibaugh had to say in recommending him for the award:
"Jim demonstrates compassion in all of his work.
"Whether it is helping the patient in from the parking lot on a slick snowy day, sitting with someone in need or working with his staff to ensure they are able and ready to work, Jim is thoughtful, caring and makes the time for the encounter to be a positive experience."
Jim serves as a volunteer chaplain for the Twin Falls Police Department and takes part in ride-alongs for insight into officers' jobs.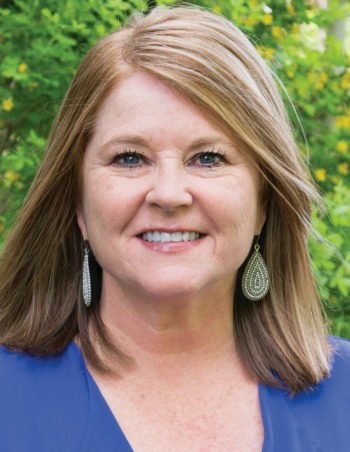 Shelly McFarland, R.N.
Emergency Department, St. Luke's Wood River
Director of Nursing and Patient Care Angela Brady nominated Shelly for the President's Award and spoke of her deep experience as an ED, critical care and flight nurse, and how valuable that background is to colleagues and ED physicians.
She has been managing the Wood River ED for a couple of years now. In that time, Press Ganey recognized the department with its Guardian of Excellence award and ranked the work there in the 95th percentile for patient experience.
Senior Manager of Pathology Sandra Jussel recommended Shelly for the award and noted that she "understands the Wood River Valley
"… She often pulls the management team together to plan for holidays, events like biking races, conferences and festivals, and most recently, the eclipse this summer …"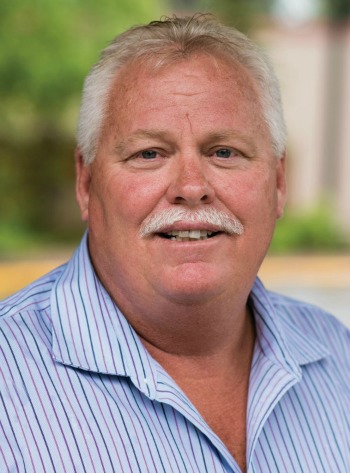 Don McKenzie
Practice Manager, St. Luke's McCall
McCall Administrator Sean McCallister nominated Don, and described a high-performing, dedicated and passionate member of the St. Luke's team.
Under Don's capable leadership, St. Luke's McCall has successfully developed the patient-centered medical home model of care.
His foresight and vision have led to the embedding of nurse care coordinators, a patient financial navigator, a licensed clinical social worker, a community health worker and a pharmacist in the primary care setting.
And his commitment to timely primary care has led to best-in-class results. In addition to increasing clinic visits 34 percent from 2010 to 2016, he and his team have achieved all accountable care metrics for fall risk screening, influenza immunization, pneumococcal vaccination, adult weight screening/BMI follow-up, tobacco screening/cessation, depression screening, colorectal cancer screening, mammography screening, high blood pressure screening/follow-up, diabetes management and hypertension control.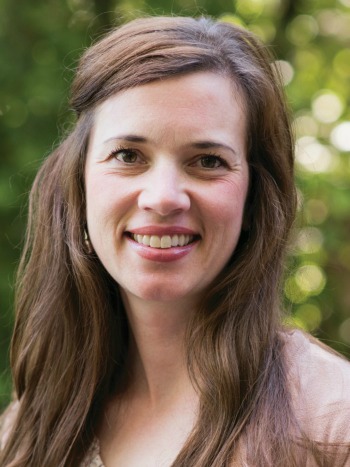 Jean Richardson, R.N.
Clinical Support, St. Luke's Boise
During her 17 years as a nurse, Jean has been a charge nurse for the Boise telemetry units, a code net recorder for the code team, an active participant of the professional ladder and a sought-after preceptor for new hires, graduate nurses, students and fellow crisis nurses.
Jean most recently completed crisis nurse training and now is responsible for rounding on and assessing the most critical patients on each nursing unit.
Nursing Supervisor Jackie Hurzeler nominated her and said, "Jean delivers high-quality standardized care to every patient she encounters. She also provides feedback on how to improve current processes and increase efficiency and safety."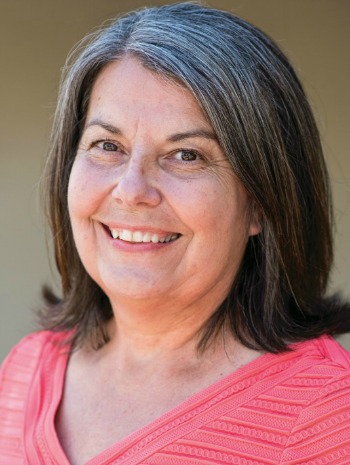 Sandy Stevenson
Senior Director, Physician Services, St. Luke's Treasure Valley Clinics
After serving as an effective operations lead in clinic settings, Sandy became the senior director of primary care for the West Region in 2011 and was intimately involved in the Epic electronic health records system pilot launch when eight St. Luke's primary care clinics agreed to lead off.
She is now helping to lead the transformation of how primary care is delivered, and has initiated trips to the University of Utah for St. Luke's leaders to best understand how to approach standard work in the clinic setting.
This work has resulted in a "model clinic" design used for new clinic layouts and key initiatives with patient access for centralization of work.
During the years of Sandy's leadership in primary care, St. Luke's gone from 50 providers in 2009 to 112 today, and from 126,000 patient visits to more than 300,000 projected for this year.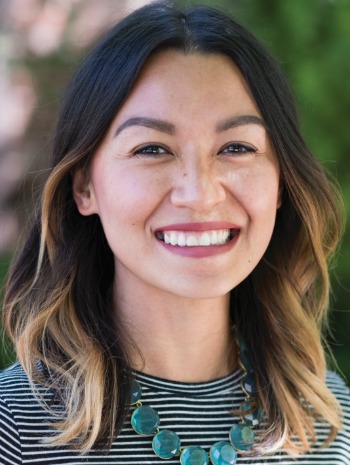 Hongmey Zhen-Castillo
Quality Outcomes Manager, St. Luke's Treasure Valley
Hongmey's background as an economist is a St. Luke's hidden weapon. Her ability to assess data and scenarios and to analyze them from a systems, risk and outcomes standpoint has served us well across projects.
She ensures rigorous and incisive analysis of data in line with standard definitions and outcome metrics for appropriate reporting, keeps herself informed prior to changes and provides insight to internal teams and external organizations on impacts of defined changes.
Hongmey also helps clinical and operational leaders understand the various issues that directly impact our patients and our external reporting.
"Few people demonstrate accountability as fully as does Hongmey," Senior Director of Quality and Patient Safety Erica Helmick said in recommending her for this award.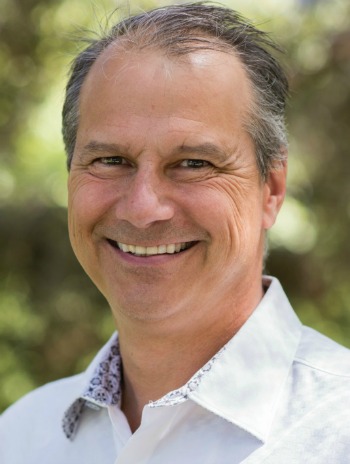 Also recognized but not in attendance was Dr. Robert Duerr of St. Luke's Idaho Cardiology Associates.
Dr. Duerr's work has led to St. Luke's having the first structural heart program in Idaho and through which St. Luke's has seen success with the Transcatheter Aortic Valve Replacement (TAVR) procedure, the Mitral clip procedure and St. Luke's valve clinic.
Dr. Duerr also has organized and hosted an annual Sun Valley conference for primary care providers each year since 2009.